Australian Missing Persons Register
VICTORIAN MISSING PERSONS - Adult Male
2011 to 2022
2006 to 2010

2000 to 2005

1990 - 1999

1980-1989

1970's and earlier

If you have seen any of the people on these pages please call Crimestoppers on 1800 333 000, or the National Missing Persons Co-ordination Centre on 1800 000 634, or your local Police.

MISSING PERSONS TRAGICALLY LOCATED DECEASED

I can be contacted by e mail - nicole@australianmissingpersonsregister.com

but if you have any information about any missing person please contact Police on the numbers above.

*Please note - if you find someone on my website who you know has been located PLEASE contact me so I can remove them.

Throughout 2013/14, there were 8462 missing persons reports across Victoria.
| | |
| --- | --- |
| Police urge missing Victorians to make contact | |
Monday, 01 August 2011 13:37

More than 7000 Victorians went missing last year – and research shows that for every person reported missing, at least another 12 people are affected.

Victoria Police has joined an Australia-wide campaign being launched this week as part of National Missing Persons Week (31 July – 6 August) to help highlight the impact of missing persons on family, friends the community.

In 2010-11, 7280 people went missing in Victoria. Of those, 4139 missing persons in Victoria were aged 17 or younger and more than 3000 were aged 18 or over.

Detective Superintendent Brett Guerin said police were appealing to anyone with information, or anyone who suspected they may be reported as a missing person, to make contact.

"There can be a huge impact on families, friends and colleagues – emotionally, financially, physically or psychologically – when someone they love goes missing.

"All those questions unanswered: What has happened? Where are they? Are they safe?

"We realise that some people reported as missing don't ever want to be found. It's not the role of police to judge these situations. Our role is to simply establish that a missing person is alive, safe and well.

"In cases where people don't wish to contact their family or friends, we ask them to contact their local police station. It's a way to let family and friends know they're okay without having to make direct contact or reveal where they are living."

Det Supt Guerin said while a large percentage of people reported as missing to police were quickly located safe and well, Victoria Police had concerns for a small number of unresolved cases.

"Any small piece of information can help police in a missing persons' case. It may be a possible sighting or another small detail that could be the final link police need," he said.

To report someone missing, contact your local police. If it is an emergency situation, such as a child or elderly person has gone missing, call Triple Zero (000) for immediate assistance.

If you know where a person who has been reported missing is, or you have any information about a missing person, call Crime Stoppers on 1800 333 000.

National Missing Persons Week is an annual campaign coordinated by the Australian Federal Police, National Missing Persons Coordination Centre, to raise awareness of the significant issues associated with missing persons in Australia.

More profiles of missing Victorians can be found at www.missingpersons.gov.au
*Special section on Bulgarian Nationals believed to be in Australia, please scroll to bottom of this page.
**One of these missing Bulgarians has been located!
---
---
---
SPECIAL SECTION - Bulgarian journalist Alexenia Dimitrova is investigating several Missing Persons cases of Bulgarian Nationals who are thought to be living in Australia after escaping their Communist homeland. Ms Dimitrova regularly reunites families who have been separated for many years and has asked me to include her cases on my pages.
Ms Dimitrova asks anyone who might know the people listed to let them know their relatives love them and are waiting for their call. Alternatively, they can contact Ms Dimitrova at dimitrovabg@yahoo.com, Melbourne journalist Claire Miller at cmiller@theage.com.au.
Link to Claire's article in the Melbourne Age on these cases -
http://www.theage.com.au/news/national/a-mothers-desperate-quest-for-missing-son/2005/09/03/1125302782316.html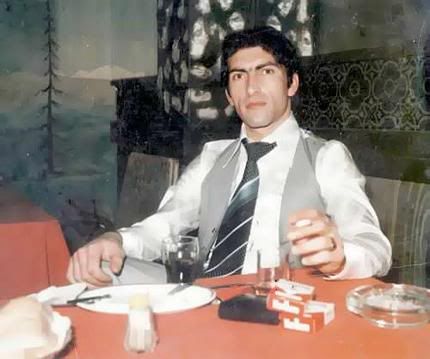 Ivan Metodiev Tchulakoff, born 1955 or 1956, in Kulata, Bulgaria. Migrated to Australia via Greece in 1978-79.
Last letter from Australia was sent in 1982, from an address in Wellington Street, Collingwood. He spelt his first name variously as John, Ivan or Evan, and his surname as variations on Tcholakoff, Cholakov, and Tsholakov. Eventually, he changed his name to John Miller. His previous addresses were High Street, Northcote; Dight and Perry streets, Collingwood; and Horne Street, Clifton Hill. Sought by his mother and brother.
---
---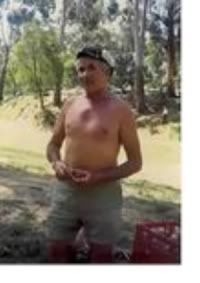 Kiril Angelov Ekimsky, born 1925, in Lom, Bulgaria. Migrated to Australia in the 1950s.
Kiril was a wild young man who left Bulgaria for Germany in 1943 to study radio technology. He left Germany in 1948, and the family's next contact was a phone call from Australia in October 1957. He gave his address as the Loco Depot in Traralgon. The family corresponded regularly from 1985 until 1992, when the letters from Kiril ceased. He had changed his name to Cyril Angeloff, and his last address was a post office box in Newport.
---
---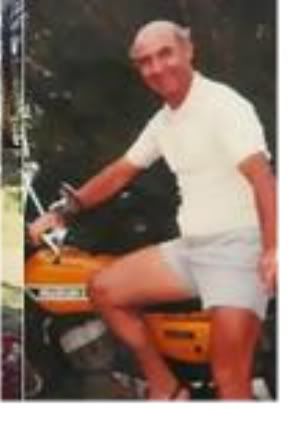 Todor Ivanov Todorov, migrated to Australia around 1951 via migrant camps in Yugoslavia and Italy.
Todor, a foreign languages student, left home on New Year's Day 1950, ostensibly for a short holiday. He did not return. His mother Petra and father Ivan feared he was dead until receiving a letter from a camp in Italy a year later. Todor had defected because the communist authorities would not allow him to study abroad. Todor left Italy for Australia, where he began working as a gardener. He corresponded regularly with his mother, saying he had friends and led a quiet life. His mother asked him to return home, but he was afraid he would be jailed as an illegal emigrant. His mother died in 1973, but Todor refused family pleas to return for the funeral.
Todor remained in phone contact until 1978, when his father died. His niece Jordanka Ivanova says her uncle then called one last time to say that Bulgaria was now only a memory for him. Jordanka is hoping to find her uncle, who is missed by his siblings, nieces and nephews.
---
---
Kostadin Pavlov LOCATED in 2005! Wonderful news! Kostadin was reunited with his sister after not seeing her for over 20 years. All credit goes to the Salvation Army Tracing Service who located Kostadin.
---
---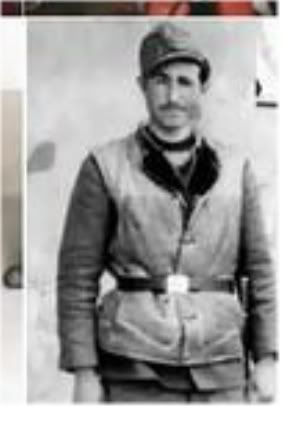 Christo Georgiev Christov (Pyuckeliev), born 1921, in Goliam Dervent, Bulgaria. Christo is being sought by his niece Nikolina (Nina) Pyuskelieva, who says no one in the family ever dared to say why her uncle fled Bulgaria in 1948. They know he was in a Turkish migrant camp between 1948 and 1951, then travelled to Australia. "For first and last time my grandmother Kuna and grandfather George had received a parcel from their son in November 1966," says Nina. "They found in it a cotton kerchief with pattern, an Australian map and some accessories for shaving. According to the list there were also other things, but they have never seen them since the package was partly stolen during the regular Custom control. No address of the sender was on the package — probably the authorities have torn it off."