Mahalingham SINNATHAMBY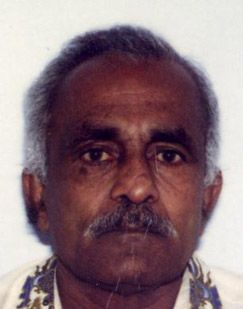 Missing since November 2005
Mahalingham Sinnathamby, born 1937, lived by himself in Noble Park. While contact with his family was irregular, they tried to contact him between August and November 2005 with no success.
Police went to his home and conducted a welfare check on 24 November but were unable to locate him. Mahalingham's only regular movements were to walk to the nearby shops in Heatherton Road, Noble Park and to travel to his doctor in Carrum Downs by bus.
Enquiries have confirmed he has not left the country, and family interstate in Sydney have had no contact. Mahalingham is 68-years-old, of Sri Lankan descent, 175cm tall, of thin build, grey hair and olive complexion. The Sri Lankan immigrant, who spoke very little English, was engulfed by depression after the deaths of two of his children. Anyone with information on his whereabouts is urged to ring Crime Stoppers on 1800 333 000.

Mysteries of the missing
By Shaun Inguanzo - Star
3rd August 2006 09:57:57 AM

A NOBLE Park pensioner has disappeared without trace or reason, says his distraught son.

Mahalingham Sinnathamby lived alone in Noble Park for 10 years after fleeing Sri Lanka due to political turmoil.

His son, Uthayakumar Mahalingham, this week said his father disappeared between August and November last year, during which time he failed to return calls and respond to knocks on the door. Mr Sinnathamby, 68, is now on the police missing persons list but his family fears the worst.

Mr Mahalingham said his father, a pensioner, had not withdrawn from his bank account since disappearing.

"If you have no money then you cannot buy things," he said.

"After one year of not withdrawing money I want to know what has happened. Is he still alive?"

The family has sent out a plea for information to the public in order to bring closure to the case and their pain.

The stress forced Mr Mahalingham to quit his job and his wife Pamini said he had been chronically ill since his father disappeared.

Mr Mahalingham was in Melbourne on Sunday to help promote National Missing Persons Week at the Victoria Police Centre.

He said he could not comprehend how people could just disappear.

"Too many people are missing. There was one case there of a person missing since 1969," he said.

"Why has this happened to my father?"

Mahalingham Sinnathamby is described as 175cm, of thin build with grey hair and olive complexion.

Please report any information to Crime Stoppers on 1800 333 000.
| | |
| --- | --- |
| Breakthrough in suspicious missing person case | |
Monday, 25 March 2013 06:23
Dandenong detectives have made a breakthrough in the suspicious disappearance of Noble Park man Mahalingham Sinnathamby.

The 68-year-old went missing in August 2005 and has not been seen since.

For seven years, police have painstakingly investigated the incident in a bid to unravel the mystery of what happened to the pensioner.

Now, investigators have confirmed they have identified a person of interest in the case and have released a FACE image of the man they wish to speak to in relation to Mr Sinnathamby's disappearance.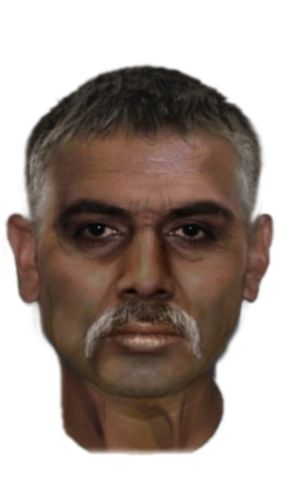 The last confirmed sighting of Mr Sinnathamby was when he attended a doctor's appointment in Hall Road, Carrum Downs, around 9.50am on 25 August.

Investigators believe the elderly man then filled a prescription before returning home.

He was never seen nor heard from again.

Mr Sinnathamby usually kept in regular contact with family members and his disappearance is totally out of character.

A creature of habit, Mr Sinnathamby was known to withdraw his pension every fortnight to purchase groceries, however, his bank account has not been accessed since July 2005.

His disappearance is being treated as suspicious and police and family members hold grave fears for his welfare.

Greater Dandenong Crime Investigation Unit Detective Senior Constable Kane Taylor said police had received anonymous information recently through Crime Stoppers and urged the caller to make contact again

Det Snr Const Taylor said police had begun piecing together the puzzle but needed the community's help.

"For the past seven years Mr Sinnathamby's family has been in limbo, not knowing what has happened to their loved one," he said.

"Someone out there knows something and it is time for that person to come forward and help provide the closure they so desperately need.

"Even the smallest piece of information could be the final piece of the jigsaw that we need to close this case."

Anyone who can identify the man in the FACE image or who has any information about Mr Sinnathamby's disappearance is urged to contact Crime Stoppers on 1800 333 000.