Australian Missing Persons Register
Welcome to Australian Missing Persons Register. The Register was created in 2005 to bring awareness of missing persons to the public. I am Nicole Morris, Director of AMPR and President of Australian Missing Persons Register Incorporated. I maintain this website and the associated Facebook page on a voluntary and solo basis. In 2012 I was awarded two Pride of Australia medals - one for Queensland and one for Australia - in the Community Spirit category, for my work with missing persons.
In 2010 Australian Missing Persons Register Incorporated became a registered Not-For-Profit Association. We are registered with the Australian Charities and Not-for-Profits Commission and endorsed by the Australian Taxation Office as a tax deductible gift recipient. Our ABN is 65 753 939 849.
The Secretary of the Association is Mick Peet and the Treasurer is Glenda Baggs. We have many members, most of whom are family members of missing persons. If you are interested in joining the Association please contact me.
The aim of the website is to provide information about missing persons from every State and Territory in Australia, no matter how long they have been missing, and the ultimate aim, of course, is to find these people and provide answers for their families. I provide emotional support and practical help and advice wherever possible to the friends and families of the missing. I have always had a very positive response from the families and friends of the missing and also Police, support and media agencies. I list all missing persons, from decades ago to people reported missing today.
There is absolutely NO charge or fee to anyone for publication of missing persons details or messages. The work I have done is entirely voluntary.
If you have any information about any of the cases listed on the site please call Crimestoppers on 1800 333 000.
Going missing is NOT a crime but the Crimestoppers number puts you through to Police who are ready to help locate the person and make sure they are safe and well.
Are you missing? Have you found yourself on these pages?
If you're missing, then you're missed.
Think about that for a moment. If someone has reported you missing, then you are loved and missed by someone, and that someone really needs to know whether you are alive or dead. You don't have to go home, but you can at least tell someone you are okay. You can go to or call any police station and report simply that you are alive and well.
If you have been reported missing to Police then you will need to be sighted by a Police Officer in person in order to be removed from their missing files, they need to make 100% sure you are safe and well.
Missing Persons - Quick stats
The police definition for a missing person is "anyone whose whereabouts is unknown and there are fears for the safety and welfare of that person".
38,000 people are reported missing in Australia each year – one every 15 minutes.
99.5 per cent of people are located – 85 per cent within a week of being reported missing.
Approximately one-third of people go missing more than once.
Approximately two-thirds of missing persons are under the age of 18 (i.e. 20,000).
The three at risk groups of going missing are: people suffering from a mental illness; youth; and the aged.
People go missing for a variety of reasons – both voluntarily or involuntarily.
You do not have to wait 24 hours before reporting someone as missing.
Going missing is not a crime.
If you do not want your whereabouts to be known then Police, and I, will respect your privacy and your location will not be disclosed to anyone without your permission.
Featured cases: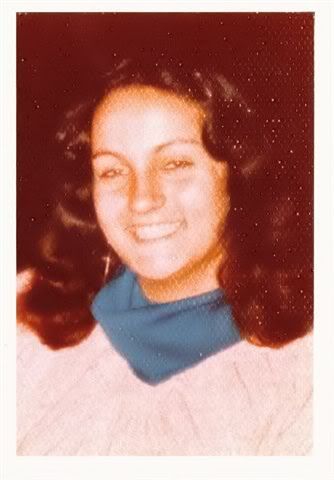 Tanya was just 14 years old when she went missing from Crow's Nest in Sydney in 1979. Did you know Tanya? Do you know who her boyfriend was at the time? PLEASE contact us so we can piece together what happened to her and give her family some answers.
You can contact Crimestoppers on 1800 333 000
Click on Tanya's name above for further details and many more photos.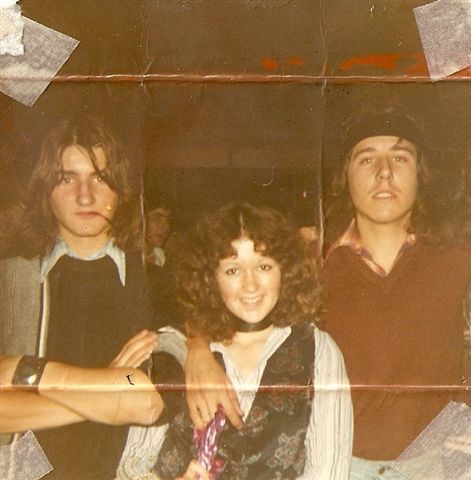 Do you recognise anyone in this photo? We know the girl in the middle was Glenna Buckley, and one of the guys was called Laurie. This photo was taken in May 1978 at a 2CC disco in Canberra. Do you recognise the guys in the photo? If you know either of them please contact me ASAP - nicole@australianmissingpersonsregister.com
Remains found at Iluka, NSW 2003
"Hello Nicole. It has been 12 months since you published details surrounding the discovery of skeletal remains located at Iluka on the far north coast of New South Wales in 2003. I am very appreciative to you for doing so. Unfortunately I am no closer to solving this mystery and again request visitors to your site to view your presentation. The remains could be of someones son, brother, father, uncle etc. Thank you for your assistance and the service you provide to those who are looking for the vanished."
7/4/2009, DSC Grahame BURKE Grafton Detectives NSW Police
This is the design that would have been printed on the front of the t shirt, only in white or possibly silver?
The remains were found in 2003 but could have been there for at least 12 months prior to that. Are you missing a young man from approx. 2002 onwards? Do these clothes look familiar? He might have come from any state, not just NSW.
He wore size 35/89cm jeans and we believe he was wearing the shorts under the jeans - does that ring a bell? Plus an Ecko Unlimited shirt. Note - this wasn't an official shirt, he may have bought it at the markets?
Anyone with information that might assist investigating officers should contact Coffs/Clarence Local Area Command on 02 6642 0222 or Crime Stoppers on 1800 333 000.
New clues to help ID mystery skeleton
April 03, 2008 - The Daily Examiner

POLICE have not given up on their search to identify the bones of a mystery man found in Iluka five years ago. Detectives from Grafton have renewed their appeal for information by releasing photos of the clothing found on the body.

"All local inquiries and those involving the Missing Person Unit to date, have been exhausted and we hope this appeal will lead to new information and possibly provide closure for the family and friends of a missing person," Detective Senior Constable Grahame Burke said. When the body was found the man was wearing a pair of Levis stonewash denim jeans (size 35), blue Quiksilver shorts, and an 'Ecko Unlimited' brand shirt.

"It's a pretty identifiable shirt so I'm hoping it might jog a person's memory," Detective Burke said.

Police do not suspect the mystery man was from this area, so they have released the photos nationally in the hope that friends or relatives of a missing person may recognise the clothing.

"There are one or two internet sites dedicated to missing persons and I'm hoping they will also publish the photos," he said.

The bones were discovered by Landcare workers inside the Iluka Rainforest Nature Reserve in August, 2003. Detective Burke said since then the bones had been sent to the United States where forensic testing determined the remains to be that of a male aged somewhere between 18 and 50 years. DNA samples have also been taken.

Detective Burke said if a family member of the missing man does identify the clothing they can use the DNA sample to confirm a match.

"We've got to use every means at our disposal to give closure to a family out there who is missing a loved one," he said.

AMPR PATRONS ~
Esther McKay
I am honoured to have Esther McKay as one of the Patrons of the Australian Missing Persons Register. You can read more about Esther by clicking on her name and please visit her website - http://www.esthermckay.com/
FORENSIC INVESTIGATOR
The book by acclaimed author & retired Police Officer Esther McKay who I am proud to say is also one of the Patrons of Australian Missing Persons Register and a wonderful woman I am honoured to call my friend.
True Stories from the Life of a Country Crime Scene Cop
Forensic Investigator follows the inspiring story of someone who has been exposed to sights and experiences many of us can hardly even imagine, and yet has emerged from the darkness to begin his journey of recovery.
Esther Mckay is a former Detective Senior Constable of the NSW Police, retiring Medically Unfit, hurt on Duty in 2001. She holds a Diploma of Applied Science in Forensic Investigation. Esther was the recipient of the 2003–2004 Australian Society of Authors mentorship program, where she worked with Gabrielle Lord on the manuscript of Crime Scene. Esther was awarded The Pride of Australia Medal for Community Spirit in 2007. This medal honours ordinary Australians who do extraordinary things in our community.
You can visit Esther's website for further information - http://www.esthermckay.com/
And you can order the book online from various booksellers -
Click here - QBD Books
Click here - Boomerang Books
Click here - Dymocks
Click here - Angus & Robertson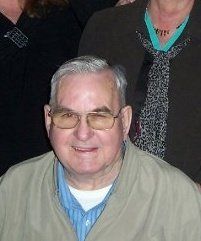 Robert Walsh
I am also honoured to have retired Police Officer Bob Walsh as my other AMPR Patron. Bob has had a distinguished career with the NSW Police Force and now in his retirement he tirelessly works with the Post Traumatic Stress Disorder support group, helping countless Police overcome this devastating illness. Bob has been a tremendous supporter of my work with the Register.
Disclaimer -
This is a solo and volunteer-maintained website.
It is not affiliated with any law enforcement agency or any private investigators.
The information on this website comes from several sources - the families of the missing directly, official Police Media releases, official Missing Persons and state Police websites, and media reports.
If you have information about the whereabouts of any of the persons featured on my site please call one of the official phone numbers listed on every page. In some cases, the number of the originating police station where the report was lodged will be listed and they may be contacted. Please remember that calls to Crimestoppers can be made anonymously if you wish.
I will NEVER publish anything that compromises an ongoing police investigation. If requested by a police department not to publish certain information, I will always abide by that. My aim with this site is not entertainment, it is location of the missing. If you are a law enforcement officer and you see something on the website that you feel may compromise an investigation then please contact me immediately and I will remove it.
All photos and information contained in the missing persons' casefiles are the property of the original information sources - the families of the missing person and the Police, and sometimes media sources. No copyright infringement is intended. I try to give credit to every news source where I have obtained information wherever possible and if I have not, I sincerely apologise and hope the owners will understand that the sole aim of using the info is to help find missing persons.
With relation to the above, if a media release has been publicly issued regarding a missing person, and the issuing police department does not issue an updated release regarding whether or not that person has been located, I cannot be held responsible for the missing persons details being on the website after they have been located. It is my priority to remove located missing persons as soon as possible after I am informed they have been located.