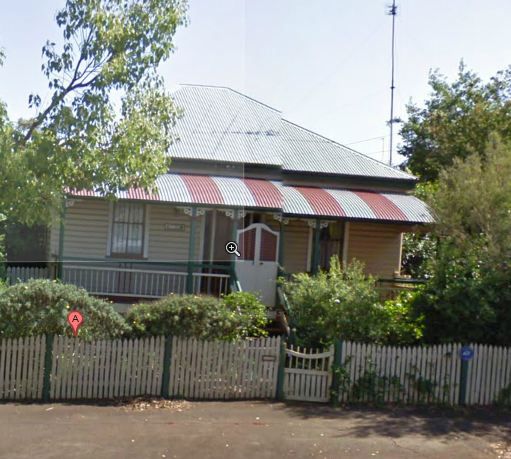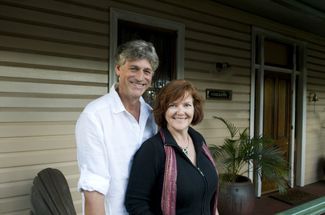 Greg and Tina Tilden outside their home at 67 Herries St, which is at the site of a mysterious baby disappearance.
GREG and Tina Tilden were gardening when a mysterious stranger appeared outside their home at 67 Herries St Toowoomba.
The elderly woman stopped, frozen on the spot and peering into the historic colonial house.
"Do you know a baby was stolen from here in the 1940s?" she asked the couple, scuttling away without saying anything else.
Years later, the Tildens have been unable to shed any light on the mystery.
The couple has turned to the ABC television show Who's Been Sleeping in Your House? for answers.
Researchers from the show investigate historic homes to find out the history of those who have lived in them over the years.
They then surprise the current owners with what they have discovered.
One of those researchers, Ian Bignell, said he was starting with a relatively blank canvas as far as 67 Herries St was concerned.
All they knew was the house was once a lying-in hospital and the baby apparently vanished in 1940 or 1944.
He is asking people who know the history of 67 Herries St or can shed any light on the disappearance of the baby to contact The Chronicle.
"It'd be great to be able to find out the truth of what really happened," he said.
The Who's Been Sleeping in Your House? crew will be in Toowoomba in mid-May to film the episode featuring the Tildens and 67 Herries St.
Mr Bignell asked people not to contact the Tildens directly so as not to ruin the surprise.
A Walk Through History - Toowoomba Heritage Street Watch
67 Herries Street, built 1897/8, is typical of Toowoomba's early timber cottages, four roomed, symmetrical, with a pyramid shaped galvanized iron roof and front verandah. In the early 20th century it was one of the city's lying-in hospitals where women gave birth with the assistance of a mid wife.