Terrance Keith LLOYD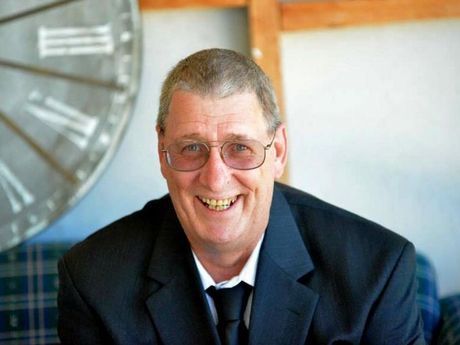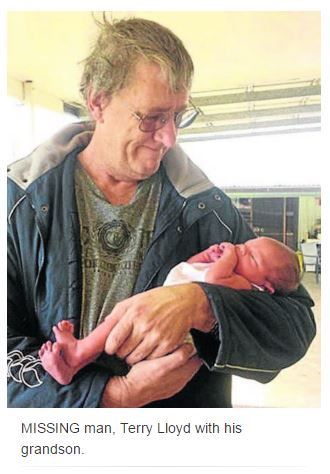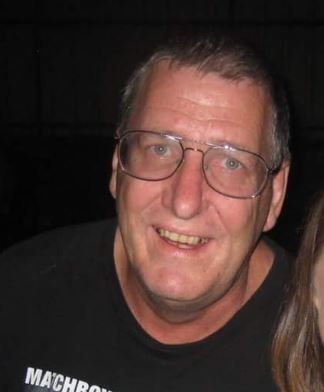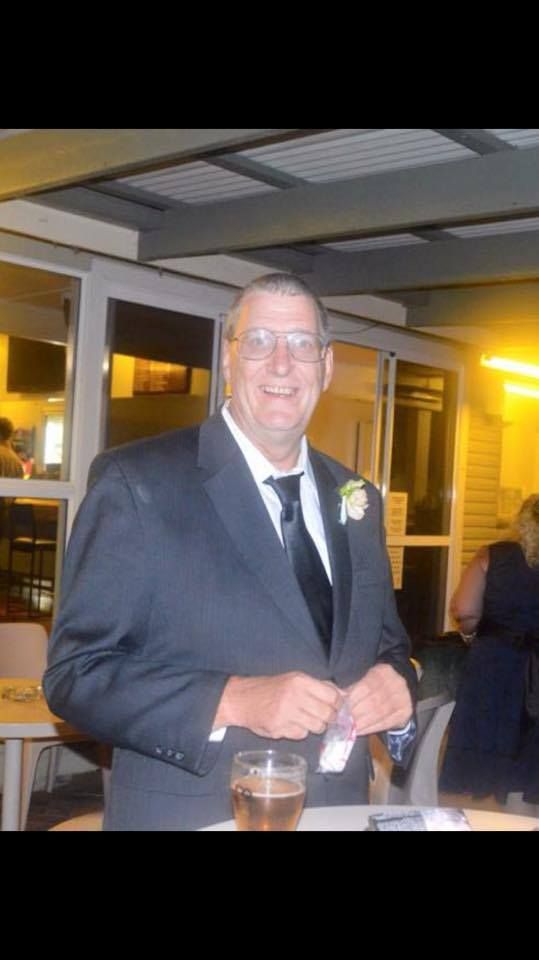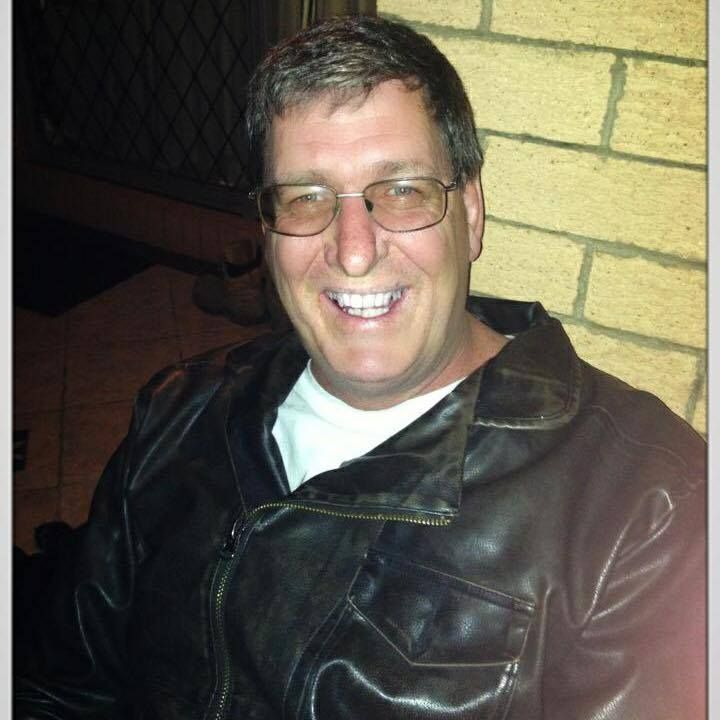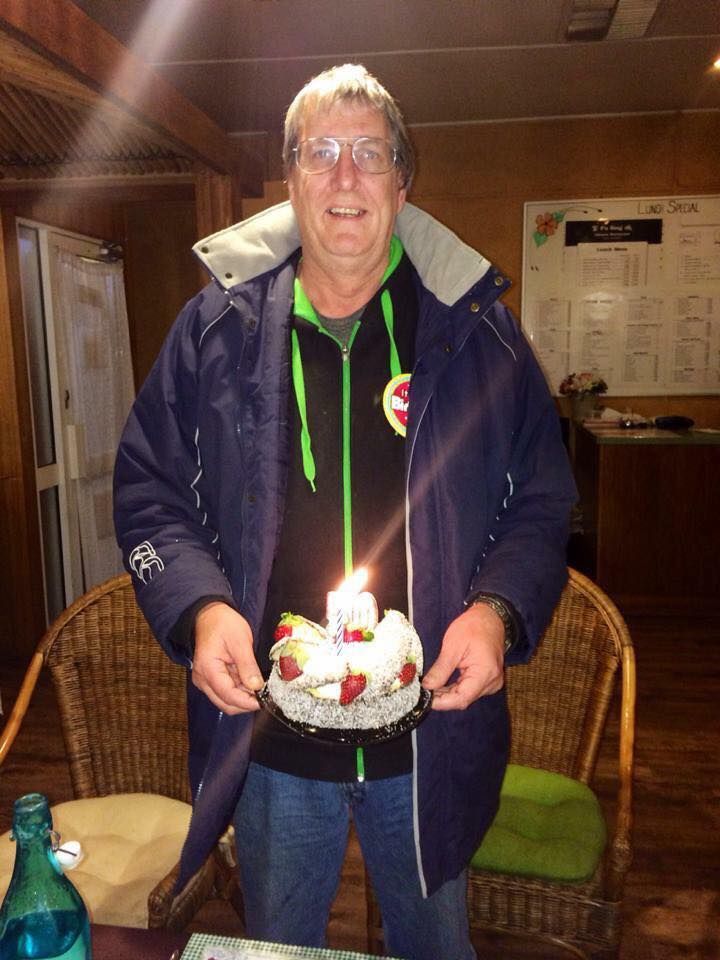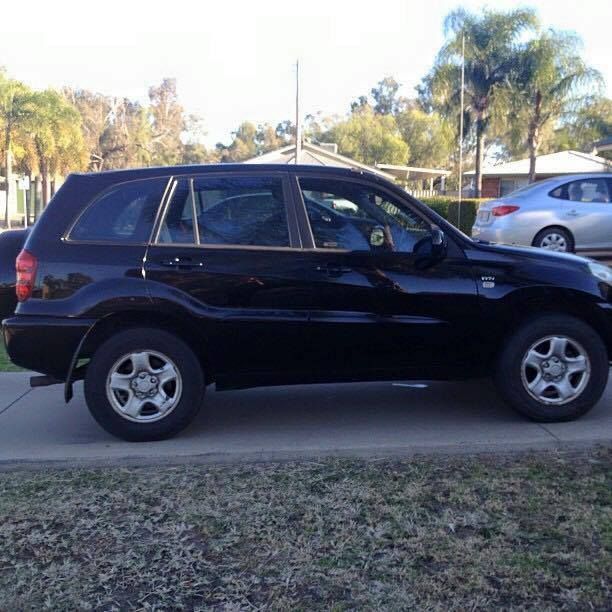 | | |
| --- | --- |
| Name: | Terrance Keith LLOYD |
| Last seen: | 24 November 2015 |
| Year of Birth: | 1964 |
| Sex: | Male |
| Eyes: | Hazel |
| Hair: | Light Brown |
| Height: | 188cm |
| Build: | Proportional |
| Complexion: | Fair (Caucasian) |
| Circumstances: | Missing person LLOYD was last seen on 24 November 2015 in Goondiwindi, Qld and believed to travel to NSW as his vehicle was located near Pilliga Forest about150km south of Narrabri, NSW. The missing person LLOYD has not been in contact with family or friends since that time. Police and family are concerned for missing person LLOYD welfare as his disappearance is out of character. |
www.facebook.com/Helpusfindterry/
Missing man's family makes anxious appeal for info
THE family of a missing Goondiwindi man has made an anxious appeal for any information as to his whereabouts after he was last seen more than a week ago.
Kaylah Johnson reported her father, Terry Lloyd, missing with Goondiwindi police on Thursday, November 26.
He has not been seen or made contact with family since, prompting a widespread social media campaign for any information.
"He's in a pretty bad state of mind, I think," Mrs Johnson said, adding her father suffered a medical condition.
"We don't know where he could possibly be, but it's definitely not like him to take off."
Goondiwindi police are working with their NSW counterparts after Mr Lloyd's bank was last accessed at Narrabri last Thursday.
Mr Lloyd is believed to have left Goondiwindi last Thursday and travelled to Toowoomba.
Mrs Johnson believes Mr Lloyd then travelled to Brisbane before heading to Narrabri.
Bank records placed Mr Lloyd in Narrabri, about 225km southwest of Goondiwindi, last week.
Mr Lloyd is believed to have been driving a black 2005 model Toyota RAV4 with Queensland registration 072JQF.
Anyone with information is urged to contact Crime Stoppers on 1800 333 000.
Search to resume today near Narrabri for missing Qld man Terry Lloyd
AN EXTENSIVE search of bushland near Narrabri is expected to resume this morning to find a missing Queensland man.
Police and emergency services will return to the co-ordinated search zone near Gwabegar in an effort to find Terry Lloyd, who disappeared in late November.
Concerned family and friends reported him missing from Goondiwindi, Queensland, but police said he was last seen in the Pilliga area on November 25.
On December 2, police were called to reports of a car crashed into a tree in the Pilliga Forest, west of Gwabegar, and found a black Toyota RAV4, owned by Mr Lloyd that had hit a tree.
The Toyota was unoccupied, a search was commenced in the vicinity of the RAV4, but no one was located.
Searches involving local police, trail-bike officers, PolAir, SES crews, the RFS and the National Parks and Wildlife Service were carried out last week and into the weekend, before it was suspended on Sunday.
Yesterday, Barwon police said search zones had been identified and would resume this morning.
Investigators and family have concerns for Mr Lloyd's welfare and are appealing for anyone who may have seen him in the area or who has information that may assist with locating him, to contact Crime Stoppers on 1800 333 000.
Family won't give up searching for their missing father
THE family of missing Goondiwindi man Terry Lloyd refuses to give up hope he will return.
Tomorrow will mark two weeks since Mr Lloyd last made contact with his family.
But despite the lack of contact, and a targeted search of rugged bushland in north-western NSW, the family remains hopeful.
Daughter Kaylah Johnson, who lives in Western Australia, has anxiously waited for any news about her father who was reported missing on November 25.
She said she knew he had been in Narrabri days after he was last seen at his home in Goondiwindi - a fact which had been confirmed by CCTV footage of him accessing his accounts in the small NSW rural town.
His car, a black Toyota RAV4, was found damaged near Gwabegar, a small town about 350km south of Goondiwindi, but the damage to the vehicle was not enough to have claimed his life.
The discovery, late last week, prompted a land and air search for any sign of Mr Lloyd but, despite the extensive amount of time spent looking for any clue as to his whereabouts, Mrs Johnson said she refused to give up hope.
Search crews rested yesterday with the intention of scouring more rugged terrain today in the hope of finding Mr Lloyd.
Anyone with information is urged to contact Crime Stoppers on 1800 333 000.
Mystery deepens over missing father
Search for missing Southern Downs father called off
TERRY Lloyd's family is making a scrapbook of newspaper clippings and social media comments of support that will be handed over when he returns home.
Though they don't know when that will be, Mr Lloyd's family refuses to think anything negative and hold out hope he hitched a ride with someone driving down the same dirt road on which he crashed his 4WD two weeks ago.
That's the scenario Mr Lloyd's daughter, Kaylah Johnson, has clung to and has been buoyed by stories of other missing persons who have returned home months later.
"It's hard not to think the negative way too often where there is not much leading us to him," Mrs Johnson said.
"But it's just good to know that people have come home after a couple of months.
"We've got nothing. We've been told no-one goes down that road and it's not really used.
"Maybe this was just the one time a person happened to drive past and pick him up."
Authorities called off the search which scoured the 40km radius around where Mr Lloyd's 4WD was found two weeks ago near the Pilliga forest in north-west NSW.
"The lack of any signs or clues as to his whereabouts has been a sort of comfort for the family," Mrs Johnson said.
"We kind of figure that if they haven't found anything already he must not be there."
While the search has been called off, the social media campaign to bring Mr Lloyd will continue.
"We don't really know where to go from here," Mrs Johnson said.
"We'll have to rely on social media, I guess."
She thanked all members of the search party for their help over the past two weeks.
Anyone with information is urged to contact Crime Stoppers on 1800 333 000.
No news for families of two missing Goondiwindi men
Jayden Brown | 9th Jan 2016 5:00 AM Warwick Daily News
ONE day he was there, the next he was gone.
It's the situation the families of two Goondiwindi men are grappling with, as they desperately search for their missing loved ones.
The latest is 20-year-old Matthew Woods, who was last seen near the Goondiwindi Showgrounds on Monday.
Mr Woods has severe depression and his family is concerned for his physical and mental welfare.
While the search for Mr Woods begins, another Goondiwindi family holds out hope their beloved father will come home.
For Terry Lloyd's family, it's been 47 painstaking days - 47 days of hoping he will walk through the door.
Daughter Kaylah Johnson said it had very difficult and the family was trying to hang in.
Christmas was different for the family. It was Mr Lloyd's grandson's first Christmas.
"Not having him there had a big impact," Mrs Johnson told the Daily News.
"I'm actually in Western Australia but I'm due home in the first week of February - hopefully he is home then."
In the 47 days since Mr Lloyd's disappearance his family have no leads, no indication of where he is.
All they have is hope and positive thoughts that the father-of-seven is out there somewhere safe and sound.
"What more can we do without a lead?" Mrs Johnson said.
"We're trying to keep the word out there are much as possible.
"As much as it's hard to, we're still staying positive - he's got to be out there somewhere."
Mr Lloyd was last seen in Goondiwindi on November 26.
His black Toyota RAV4 was found damaged near Gwabegar, a small town about 350km south of Goondiwindi.
Despite an extensive land and air search, police found no sign of the 51-year-old.
Family say it was out of character for Mr Lloyd to just take off like he did.
Mrs Johnson said her dad was always there for the family.
"He's a very caring person towards anyone," she said.
"He'd just about help anyone who asks.
"Anyone who does know him, they know how much of a caring person he is."
The family have now turned to social media and posters in the hope somebody has seen Mr Lloyd, somewhere.
A Facebook page - Help us find our dad - Terry Lloyd - has almost 2000 likes.
The page is calling on people to "light the way home for Terry" by leaving their outside lights on until he returns home.
Every few days an update is posted on the page, along with cherished family photos and memories.
Mrs Johnson said the family was also focussing on getting posters to businesses.
"Someone drove from Goondiwindi to Parkes and they didn't see much about dad," she said.
"Obviously people who don't use social media don't know anything about it."
Interested businesses can get in touch with Mrs Johnson by phoning 0497 294 007 or emailing C-K_Johnson@ hotmail.com.
While the official police search for Mr Lloyd has wound down, the search for Mr Woods continues.
Mr Woods' cousin Adam Robinson posted on social media saying family members had tried to call his phone, but nobody answered.
"He has severe depression and we are worried for his physical and mental welfare," he said.
"He walked out of the Goondiwindi Hospital in the morning but has left his medication."
The 20-year-old has no belongings with him.
He is likely to be wearing dark clothing.
Police are appealing for anyone who may have seen either man or anyone who has any information regarding their whereabouts, to phone Crime Stoppers on 1800 333 000.