The NSW government has doubled the reward for information about two Sydney couples who disappeared 27 years ago.

Alan Fox, 21, and Anneke Adriaansen, 20, left Berowra Waters, just north of Sydney, in January 1979, intending to hitch-hike to northern NSW, and were last seen in Kempsey.

Michelle Pope, 20, and Stephen Lapthorne, 21, disappeared in August 1978, after setting out by car from West Pymble to Berowra.

NSW Police Minister Carl Scully today offered $100,000 for information about the couples, saying it was time their families were able to close the book.

"It has been almost thirty years since these young couples disappeared. Their families deserve to have this traumatic matter resolved," he said in a statement.

"I appeal to anybody who has information about their disappearance to come forward and help police end these perplexing mysteries."

NSW Deputy State Coroner Carl Milovanovich issued death certificates for both the couples in August last year and recommended rewards be re-initiated for information that might help find their bodies.

$100,000 reward over 'cold cases'
By Alex Mitchell - SMH
May 28, 2006

The disappearances of two separate couples more than 25 years ago in circumstances of suspected foul play have resurfaced as "cold cases" worthy of the top-rating television series.

In the incidents in 1978 and 1979, the couples mysteriously vanished, leaving their families and friends distressed and detectives completely baffled.

Now Police Minister Carl Scully has doubled the reward to $100,000 for any information about their disappearance and the arrest of those responsible.

COLD CASE ONE Michelle Pope, 18, and Stephen Lapthorne, 21, were last seen travelling on August 25, 1978, from his West Pymble home to her Berowra home.

The couple vanished and Lapthorne's lime green Bedford van has never been located.

COLD CASE TWO Allan Fox, 19, and his girlfriend Anneke Adriaansen, 17, left Berowra Heights on January 11, 1979, to hitchhike to Kempsey and Byron Bay.

They were last seen on January 12, but then vanished and have never been seen again.

Referring to the Pope-Lapthorne case, Mr Scully said: "Detectives initially suspected they were murdered and their bodies buried in the Ku-ring-gai Chase National Park, but they have also not ruled out death by misadventure.

"All leads received since their disappearance were followed up without success."

In August last year, Deputy State Coroner Carl Milovanovich held an inquest into the couple's disappearance and issued death certificates for both, before handing down an open finding as to the date, time and cause of death.

Accepting the coroner's call for the reward to be increased, Mr Scully said: "The families of Michelle and Stephen deserve to have this traumatic matter resolved."

Mr Scully said Fox and Adriaansen were travelling north to Upper Burringbar, south of Murwillumbah, to buy land, but neither was ever heard from again.

"Mr Milovanovich has asked that consideration be given to re-initiating rewards for information that helps police find their bodies and arrest those responsible," Mr Scully said.

"Accordingly, I have approved a doubling of the reward to $100,000 in the hope that further information may be forthcoming."

Mr Scully said police believed the couple died in suspicious circumstances, adding: "It has been almost 27 years since this young couple disappeared.

"Perhaps somebody who was afraid to come forward with information at the time may now feel they can help police.

"I appeal to anybody who has any information that could help police to come forward and give the families the closure they need."

Fox's mother, Enid, was delighted when told about the reward. "It's taken 27 years, which is ridiculous, but I think it's a very good idea," Mrs Fox told The Sun-Herald.

"You just don't know, but hopefully it might make somebody think maybe they can offer some information. Obviously, somebody does know something."

Bones in sand dunes reveal a murder mystery
November 27, 2007 01:00am
Article from:
IT is a murder mystery buried beneath tonnes of sand for more than three decades.
But the sands of time may soon give up their grisly secret with revelations human bones found at the site belong to a man and a woman.
The Daily Telegraph can reveal forensic tests carried out on the bones, dug up during construction of the new desalination plant in Kurnell - near Botany Bay in Sydney's south - show they are the remains of two people who died less than 50 years ago.
And it is understood that rubbish found with some of the bones date them to more recent times - from the 1970s onwards.
This has raised speculation they may belong to one of a number of couples who vanished from New South Wales in the late 1970s and early 1980s.
Carbon dating tests on the bones have been conducted in New Zealand and the bones are being sent to the US for extraction of DNA.
There is still no clue as to whether the pair were murdered, died accidentally, or even died together.
However, the dating of the bones has ruled out the prospect they were ancient Aboriginal bones, as was originally suspected due to their location at Kurnell.
The discovery of the bones was first made in early October when workers digging in sand dunes unearthed a shin bone. The following week, 300m away, ribs and other, smaller bones were discovered nearby in sandy scrubland off Sir Joseph Banks Drive.
This was followed by the unearthing of a pelvis and foot bones - still wearing a sock - nearby.
A forensic pathologist and an anthropologist from the University of Sydney were called to the scene to examine the bones and police conducted excavation of the area and sent in cadaver dogs.
The Daily Telegraph understands that police are skeptical the remains could be victims of jailed underworld figure Neddy Smith, whose alleged dumping ground was Botany.
It is understood that while police have conducted an initial check of missing persons records, the search criteria is seen as too wide.
However, there are three high-profile cases of missing couples dating back 30 years that remain unsolved.
Michelle Pope, 18, and her boyfriend Stephen Lapthorne, 21, went missing in August 1978 after leaving his north-west Sydney home in a green van.
Alan Fox, 21, and his fiancee Anneke Adriaansen, 19, have been formally declared dead by a coroner after disappearing during a trip to Byron Bay in January 1979.
Joanne Lacey and Leslie Toshack, both 20, were reported missing to police in early 1981 and had planned to hitchhike up the coast.
The Kurnell bones will be tested in the US for mitochondrial DNA - a form of DNA which lasts longer than nuclear DNA in bones and runs in the maternal line.
In the past two years, a DNA testing program has led to relatives of 84 people who had gone missing as far back as the 1960s, supplying DNA. This DNA is for comparison to almost 150 sets of unidentified remains.
Police said that so far this program had resulted in six missing people being matched to remains.
The Kurnell site is also a short distance from the still-unsolved Wanda Beach murders.
Best friends Christine Sharrock and Marianne Schmidt, both aged 15, went missing from Cronulla's Wanda Beach in January 1965 and their bodies were found in the sand the following day.
LOST in Sydney is an investigative podcast series produced by the network of NewsLocal newspapers across Sydney and the Central Coast. This is the first instalment of some of the most tragic of unsolved missing people cases written to coincide with the start of Missing Persons Week.

They are emotional stories. They are mysterious stories. They are heartbreaking stories. They are people stories. Stories told about people who are lost, by those who are left behind, the people who knew them best.
STEPHEN, MICHELLE AND THE LIME GREEN VAN
FORTY years may have passed — but that won't stop family, friends and investigators from searching for a young couple that vanished in the dead of night.

Stephen Lapthorne and Michelle Pope, then 21 and 18 respectively, disappeared while travelling from Stephen's family home in West Pymble to Berowra on Friday, August 25, 1978.

The case, which rocked the upper north shore at the time, resulted in countless searches, pleas from family and friends to private investigators and, years later, an inquest that identified backpacker serial killer Ivan Milat as a person of interest in the couple's disappearance.

Investigators, family and friends have vowed to continue the search for information into the young couple's disappearance in a series of exclusive interviews with the Hornsby Advocate as part of Lost in Sydney.

The rally cry of those closest to the case comes just weeks before the 40th anniversary of the couple's disappearance.

As part of the special investigation, which also coincides with National Missing Person's Week, the Advocate sat down with family, friends, investigators and interest groups that continue to hold on to hope.

Mr Lapthorne's father, Victor, confessed that he believes police investigations will never reveal what happened to the young couple the night they disappeared.

"This will be the mystery that dies with me," he said.

"I have waited too long to know what happened to my son and I will probably never know."
THE INITIAL SEARCHES
ANDREW and Shayne Tompkins were close friends of Stephen and Michelle, and were among the first people contacted by the Lapthorne family following their disappearance.

"Hardly a week goes by where we don't think whatever happened to Steve," Andrew said.

"I have a strong theory (about their death) that I don't really waver from.

"They were probably surprised by someone … the person or persons took them with the van, hid it and murdered them."
The Tompkins family revealed Stephen Lapthorne was loyal, caring and known to help those in need.

"He was the type of person that would help someone that flagged him down on the side of the road," Shayne said.

"He would pick up stranded hitchhikers and always lend a hand to anyone that asked.

"He was someone that anyone could rely on and never kept his friends waiting."

Stephen and Michelle had been dating for 12 months when they disappeared.

Andrew revealed his best mate Stephen was supportive of his girlfriend's decision to complete her HSC, he said he understood the importance of that decision and respected the fact that she was three years younger than he was.
Searches for Stephen and Michelle started just hours after the alarm was raised by friends of Stephen, who were expecting to meet him before they embarked on a skiing trip in the early hours of the morning on August 26, 1978.

"We didn't stop searching, for days, even months we searched the bush for any sign of them," Andrew said.

"We started widening the search and even sought the help of crime journalists like Harry Potter, who had helicopters that could be used to locate them.

"We were desperate to keep them in the limelight so people would keep searching for them, so any publicity was good publicity."
Family and friends said searches, which first started in the bushland surrounding The Comenarra Parkway at South Turramurra, were then widened over several months to as far as Glenorie and Galston.

Andrew confessed he had followed a car with the same numberplate as Stephen's lime green CF Bedford van through Baulkham Hills 30 years after the couple's disappearance.

"I was shocked and horrified to see that numberplate," he said.

"I followed the car for as long as I can, I though the driver must have had something to do with Stephen and Michelle but I was stuck at a light and lost track of them.

"I came home in a panic and called the police, I didn't know what to think."

Andrew said police informed him they were able to reissue the numberplate after thirty years, ruling out the driver of the vehicle as a suspect.
A CALL FOR CLOSURE
STEPHEN was known for that striking 1977 lime green Bedford van, the same vehicle the couple was last seen in the night they disappeared.

For those involved in conducting the initial search, this van was a vital piece of evidence they were desperate to locate, and continues to be the missing piece of the puzzle for Hornsby detectives Greg Carrol and Peter Feuerstein today.
"Finding that car would have a significant effect in respect to the investigation," Det-Insp Feuerstein said.

"It would potentially hold items of forensic evidence that we would focus our investigation on."

Det-Insp Feuerstein issued a call for information from the public, convinced someone "must know something about the couple's disappearance".

"Police aren't going to stop looking for Michelle Pope and Stephen Lapthorne," he said.

"They are not going to stop."
But police aren't the only ones looking for the couple — some have been searching their entire lives.

Michelle Laws, who was born after the disappearance, is a distant relative of Michelle Pope and was even named after her long-lost cousin.

"After she disappeared my father had a fascination with the case and for as long as I can remember, our entire family have been looking for her," she said.

Michelle revealed she and her father would search through dense bushland, including the Galston Gorge, regularly when they would search for any signs of the missing couple.

"Dad always said that I should never give up looking for her, so a few years ago I set up a Facebook group dedicated to their case and we have had so much interest," she said.

"I then opened the group up to all missing person case, we use the page to communicate and share stories, in the hope someone will, one day, come forward with information."
PERSON OF INTEREST
FORMER NSW Deputy State Coroner Carl Milovanovich identified backpacker killer Ivan Milat as a person of interest in the disappearance of Stephen and Michelle during an inquest in 2005.
Information handed over to investigators identified similarities to the circumstances surrounding the couple's case and highlighted timelines where Milat was known to be working in the Hornsby Shire — particularly on the F3 freeway construction when the Dept. of Main Roads, now known as RMS employed him.

Andrew and Shane Tompkins said Milat was "on top of their list" when it came to suspects and supported the coroner's findings of the serial killer being identified as a person of interest.

"Stephen was someone that, if someone flagged him down in the street, he would definitely stop and help," Andrew said.

"Others would keep driving, but he would have stopped. If someone was convincing enough and faked a breakdown, Stephen would have stopped to help them and this is where they may have been ambushed."
Former teammates from the Turramurra Football Club, known locally as the Turramurra Old Boys, have also continued the search for Stephen and Michelle.

Craig Foskett leads the groups' investigations and said recent searches of bushland surrounding the Mt Ku-ring-gai Industrial Estate recovered several burnt out vehicles.

"The most surprising aspect of the case is the lack of evidence an indication of

what happened to the couple," Craig said.

"There is a plethora of theories circulating in the media and the general public.

"Most of our research has been with newspapers and magazine articles that give them

some indication of theories that were held at the time by the investigating police."

Craig said his group of dedicated former teammates and high school friends of Stephen and Michelle decided to raise funds to support police investigations, and brought in former deputy police commissioner Clive Small to assist in the case.
Mr Small revealed Milat was already established as a criminal by 1978 after an incident in which he picked up two women near Liverpool and raped one before they escaped.

Milat was convicted of murdering seven backpackers between 1989 and 1992.

"All of those cases involved Milat picking up hitchhikers in the Liverpool area, who were heading down towards the Belanglo State Forest or towards Canberra,'' Mr Small said.

However, Mr Small said that though timelines of Milat's time working in Hornsby may correlate with the disappearance of the couple he was "99 per cent certain" he was not involved.
"Ivan acted alone, he had the vehicle and he used his car to pick up his victims," Mr Small said.

"Being alone places a series of limitations on what you can and can't do in many ways.

"In this case, the two people who are missing, suspected of having been murdered, were in a large van, driving a short distance, about 20 minutes late in the night.

"Ivan has never exhibited the capacity to obtain or hold of these victims in those circumstances."

Mr Small, like investigators, family and friends, has not given up on finding the crucial piece of evidence that could lead to closure of Stephen and Michelle's case.

He and police investigators encouraged resident and community groups to come forward with any evidence, echoing remarks from Det-Insp Feuerstein.

"Someone knows what happened to Michelle Pope and Stephen Lapthorne," Det-Insp Feuerstein said.

"And someone knows what happened to that van.

"We would encourage that person to come forward to the police."

Lost in Sydney: The Series

Episode one — The Lime Green Van

Produced and presented by Jake McCallum - jake.mccallum@news.com.au

Audio and editorial consultant - David Wood

Artwork by Daniel Murphy
Stephen Lapthorne, Michelle Pope: was case investigated by Ivan Milat Police strike force
Police have been questioned whether a 42-year missing persons case was ever investigated by the Ivan Milat team, with family and friends believing the serial killer could have been involved.
21-year-old Stephen Lapthorne and his girlfriend, Michelle Pope, 18, disappeared while travelling from Stephen's family home in West Pymble to Berowra late in the evening on Friday, August 25, 1978 in his customised, lime green Bedford CF van.
At the time of the couple's disappearance, serial killer Ivan Milat was working in the Hornsby Shire for the Department of Main Roads on the construction of F3 freeway.
This week, NewsLocal revealed NSW Police took close to three months to respond to reports of a strikingly similar van — with a single wrong digit in the chassis number — after it was discovered dumped about 50km from serial killer Ivan Milat's burial ground of his seven backpacker murder victims in the Belangalo State Forest.
By the time a police strike force had been sent to examine the van located off the Funnels Creek Fire Trail in Tallong, a bushfire had ripped through the site and destroyed all that remained of the vehicle.
A NSW Rural Fire Service volunteer found the van, telling NewsLocal it "exhibited evidence of lime green paint, holes for a CB radio to be mounted to the roof, custom bucket seats and holes for custom mud guards".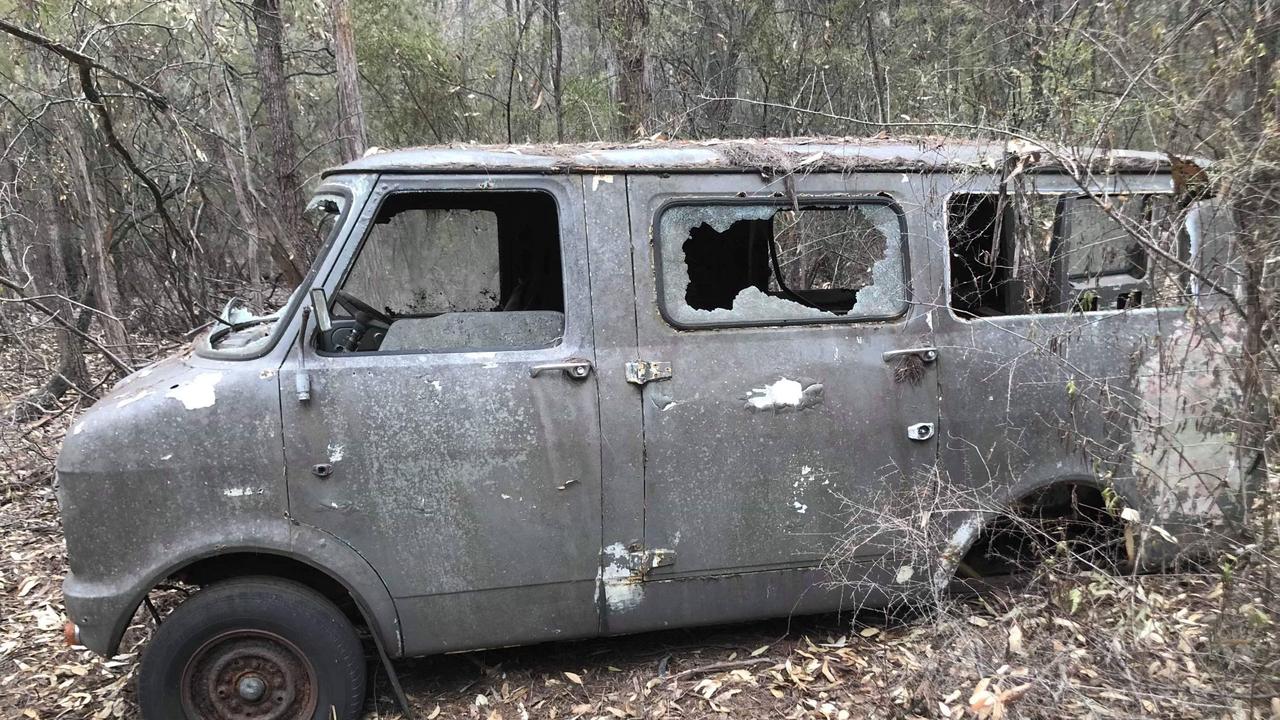 Lead investigator in the original Ivan Milat murder case, former Detective and NSW Police Assistant Commissioner Clive Small said he didn't recall the young couple ever being included in the hundreds of cases investigated for possible links by the task force following Milat's conviction for the seven backpacker murders.
"To my recollection, this case never came across my desk," Mr Small said. "Milat was known to collect and distribute trophies from his murders to family.
"However, at no point did we ever come across a vehicle like the one described while searching the homes."
Mr Small said he questions the likelihood of the backpacker murderer being involved, due to the distance from his known killings and the couple's last known location in West Pymble.
However, the investigator did confirm the now deceased Milat had told women he sexually assaulted in 1971 that he had "done this before".
"He was an active criminal by 1978 when this disappearance occurred," Mr Small said.
"But this case doesn't fit the murders he was convicted for between 1989 and 1992, he always used his own car, very rarely was there a second car involved."
When asked if Milat had ever attacked unsuspecting victims outside the cover of the Belangalo State Forest in the state's Southern Highlands, Mr Small confirmed there were "several attacks at other locations, but none on the Upper North Shore".
"The Milat family never appeared to have asked Ivan where he obtained all of his trophies that he would give to them, there was clothing, camping equipment and other devices," he said. "But we never uncovered a vehicle being involved that he didn't own."
Mr Small said if Milat had been involved in the disappearance of Stephen Lapthorne and Michelle Pope, the young couple's bodies, and the van, would have been found together shortly after they vanished.
"He enjoyed knowing people would stumble across his victims," He said. "He wanted them to be found, that was part of the thrill for him.
"He killed his victim at the crime scene, he never transported the bodies."
However, the retired investigator said he "couldn't completely rule Ivan out" when it came to Stephen Lapthorne and Michelle Pope.
"There are other bodies found in cases where we couldn't categorically confirm he did it, but we also couldn't rule him out."
NSW Police refused to answer whether it had received and was considering requests from family to increase the reward for information.