Norma Helen KING (nee SMALL)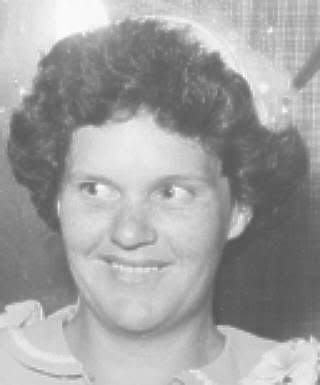 Disappeared Circa 1967
near Pearce RAAF Base, 30km south of Nollamara Western Australia


DESCRIPTION: Height approx. 5' 5" (approx. 165 centimetres); Dark Hair (auburn(?), thick, wavy, shoulder length); Light Brown eyes; of stout build. Fair complexion, light freckles below eyes and across bridge of nose and upper cheeks. No known distinguishing features or marks.
Please note this description is of Norma as she appeared in 1967.
CIRCUMSTANCES: Norma King is reported to have disappeared after telling her 8 children she was taking a quick walk to the shops in the course of preparing the evening meal. No personal effects or clothing were noted to be missing from the family home after her disappearance. At the time of her disappearance she is reported to have been dressed in ordinary house clothing for the era, wearing an apron, and believed to be carrying a contemporary shopping basket. Norma was possibly observed by one of her children entering a Holden motor car which was parked some distance down the road.
At the time of her disappearance, Norma had 8 children aged from 13 to approximately 3 months. Information is extremely sketchy and is based on anecdotal recollections of her family.
*At the request of Norma's family I have removed the other information previously published about her disappearance.