NEW ZEALAND MISSING PERSONS
Each year the New Zealand Police receive more than 12,000 reports relating to missing persons. Although the wait for contact from the missing person can be distressing for friends and relatives the reality is that within 48 hours most missing persons will either be found safe and well or will have returned home.
If you have any New Zealand missing persons cases that you feel should be included here please e mail me - austmissingpersons@supernerd.com.au
If you have any information about any New Zealand Missing Person please contact the Police Station nearest you.
*This page is dedicated to this first case, little Jefferie Hill. May he never be forgotten.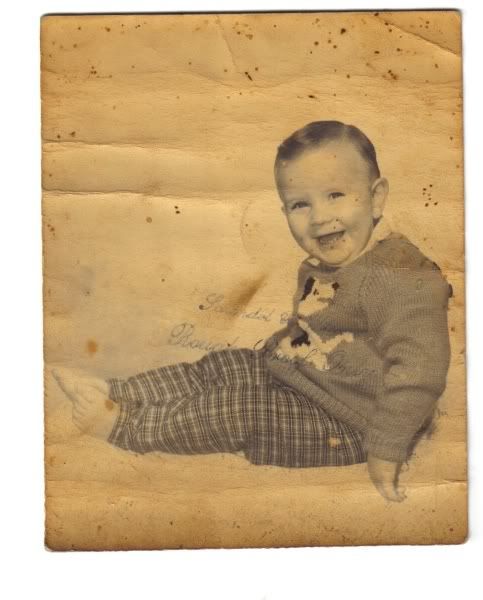 Jefferie HILL
Date of birth - 1965
Jefferie was last seen on September 28th, 1968. He was just two years old. Jefferie was playing in a sandpit with the daughter of a neighbour in their yard near his home in Tokoroa at 9:30am. 10 minutes later the little girl's mother came to Jefferie's mother to say her daughter had run home saying Jefferie had drowned in the creek. Despite an immediate search no trace of Jefferie has ever been found and it is believed he did not enter the creek.
Marie DAVIS - Tragically LOCATED deceased
Further remand for Marie Davis murder accused
1:23PM Tuesday May 13, 2008

The man accused of the sexual violation and murder of Christchurch teenager Marie Davis has been remanded in custody for a pre-trial conference in Christchurch District Court on June 19.
Dean Stewart Cameron, a 38-year-old roading worker, was further remanded at a brief appearance before Judge John Bisphan today.
Family and friends of Miss Davis were in court to see the appearance by the man accused of the April 6 murder of the 15-year-old Papanui schoolgirl.
Her body was found in the Waimakariri River, north of Christchurch, 12 days later.
Defence counsel Peter Doody asked that other summary charges - possession of cannabis, careless driving, and failing to stop after an accident - be adjourned to the same date.
- NZPA
Liat OKIN
Search for missing Israeli tourist continues
8:38AM Thursday May 15, 2008

The private search for missing Israeli tourist Liat Okin will continue on and around Fiordland's Routeburn Track.
Search party spokesman Shai Lanuel said today reports the search was being called off were false, and friends, family and volunteers would continue to look for the missing 35-year-old today.
The group would reassess the situation tomorrow, he said.
Ms Okin was last seen at the Mackenzie Hut on the Routeburn Track on March 26.
A police search failed to find any trace of her and a private search co-ordinated by her brother, Itamar Tas, was launched on April 24.
Mr Tas said this week he remained hopeful of finding his sister alive despite the being missing for nearly two months.
- NZPA
Darrell James CRAWFORD & William TAIKATO
Darrell has been missing since August 13 2007. The last time Mr Crawford was seen, he was travelling with a Maori man in a small, black car, at Gate Pa, in Tauranga. He has not contacted family or friends, nor touched his bank account since then. Police found his abandoned car in a remote rural two days after he disappeared, with the keys still in the ignition.
Police Hunt for Local Man
20-08-2007
Tauranga police are on the hunt for a local man who's currently on bail facing serious charges. 34 year old Darrell James Crawford has not been seen in over a week after leaving his home address in Oropi road. His vehicle, a grey coloured 1992 Nissan Cefiro was found abandoned in an isolated rural area , and an extensive ground search has failed to find any trace of the man. Police say while it's not unusual for such people to breach bail, the discovery of his abandoned vehicle raises concern for his well being. They're appealing for any sightings of Crawford prior to, or since his disappearance.
Double murder police begin search for body
9:04AM Wednesday March 19, 2008

Police investigating the suspected murders of two well known criminals will begin a search today for one of the bodies.
Darrell James Crawford, 35, and William Taikato, 40, disappeared from Tauranga last year - one seven months ago and one in December - police believe they were both murdered and their deaths may be linked.
The men were both involved in the drug scene and Taikato had strong ties to gang members.
Detective Sergeant Darryl Brazier said today they had received information concerning the possible location of one of the men's bodies.
After assessing the information and consulting with other specialist police units, police would begin the search today, he said.
Mr Brazier said they would be searching for the body in a remote rural area at the end of Kaiawha Road, Oropi - about 30km from central Tauranga.
The area is close to where Crawford's vehicle was abandoned last year in August.
Mr Brazier said they had still not recovered the green coloured Holden Commodore vehicle, registration number UF9688, used by Taikato at the time of his disappearance.
This remained a focus for the investigation team, he said.
Anyone with information should call police on 0800 SPEAKUP or 07 577 4300.
- NZPA
Kenneth Anthony POPE
Tourist missing in South Island
The Press | Wednesday, 12 September 2007

Police are looking for 51-year-old Kiwi tourist Kenneth Anthony Pope.
Southern Communication Centre spokesman Trevor Cross said Pope, from the North Island, was travelling in a silver Mazda campervan in the Nelson or Canterbury Areas. Anyone knowing Pope's whereabouts is asked to contact their nearest police station or ask Pope to do the same.
Amber-Lee CRUICKSHANK
Missing toddler's mum up on meth-manufacturing charges
Fri, 14 Mar 2008 06:08a.m.
A High Court trial begins today for the mother of a missing toddler who is accused of producing methamphetamine.
39-year-old Nicola Kay Cruickshank will appear in the Christchurch High Court to answer the drugs charge.
Her daughter Amber-Lee went missing in Queenstown in 1992 aged two, and no trace was ever found of her.
Cruickshank's lawyer Tony Greig has conceded there is a case to answer on the charge.
Mother of missing Amber-Lee on P charges
| Friday, 26 October 2007

A Christchurch woman facing charges of producing methamphetamine is the mother of a child who went missing in 1992.
Nikki Cruickshank, 39, has appeared in Christchurch District Court charged with producing P and will reappear next month.
Two-year-old Amber-Lee Cruickshank went missing from Kingston, near Queenstown, in 1992. Her body was not found, and no-one has been charged over her disappearance.
Her mother was arrested three days after featuring on TVNZ programme Sensing Murder, in which two psychics tried to solve the mystery of Amber-Lee's disappearance.
The psychics identified a new suspect whom Invercargill police say is a lead they are now following up.
Christchurch police say Cruickshank is the first woman in Canterbury to face charges of being a "meth cook".
The charges relate to an incident at her home the day after the show was broadcast.
Police probe psychic lead in Amber-Lee case
By JARED MORGAN - The Southland Times | Friday, 19 October 2007

The head of the investigation into the disappearance of toddler Amber-Lee Cruickshank is hopeful fresh leads will unlock a case he has described as the most baffling of his career.
Detective Sergeant John Kean, of Winton CIB, yesterday said police were following up on information after Amber-Lee's disappearance was the subject of TV2 programme Sensing Murder on Tuesday night.
Amber-Lee vanished from Kingston at the southern tip of Lake Wakatipu on October 17, 1992, aged 2˝.
Psychics on the programme said they believed Amber-Lee was abducted and her neck broken by a man who knew the family and was seeking revenge over a drugs dispute.
Their findings were backed up by former police detectives who had identified a suspect in the case.
Mr Kean said the psychics had identified a person of interest in their terms and police would treat that as another line of inquiry.
"We're always hopeful that we'll get that piece of information that will lead to her (Amber-Lee) or find the person or persons responsible for her disappearance." Police were still looking at the information garnered from the show and resulting calls to Invercargill from people who saw the programme, he said.
"I can't say if it's anything of significance at this stage," Mr Kean said.
"Until we look at it and take it to its natural conclusion, it's hard to say." He would not disclose whether the person identified as a result of the programme had been looked at by police during the course of the 15-year investigation, dubbed Operation Oliver.
He was keen to avoid giving anyone false hope in the case.
It was one of the most unusual cases of his career, he said. "It was baffling, it still is; it's certainly the most baffling I've ever worked on." Ongoing investigations, such as Amber-Lee's disappearance, were often a sticking-point with police determined to find answers, he said.
"You want to get it resolved and you do that for the family. The matter should be able to be resolved because in my opinion someone knows something."
Geoffrey Martin WALLACE - LOCATED deceased
Body identified as that of missing doctor
NZPA | Tuesday, 06 November 2007

A body found in Whangarei Harbour yesterday has been identified as missing eye surgeon Geoffrey Martin.
Dr Wallace, 46, disappeared nearly a fortnight ago as he boated across the harbour from One Tree Point to his home in Parua Bay.
His empty small aluminium dinghy was found on the northern side of the harbour.
Whangarei police said a formal identification today confirmed the body, found during a private search organised by his family, was that of Dr Wallace.