Michael John MODESTI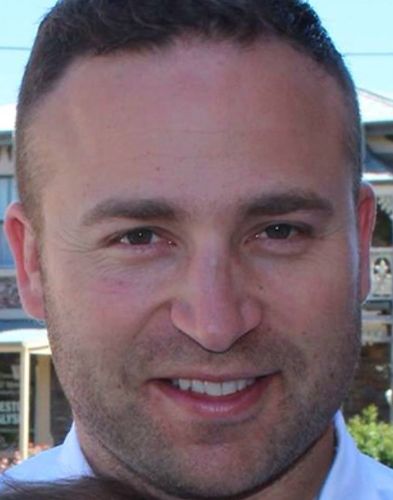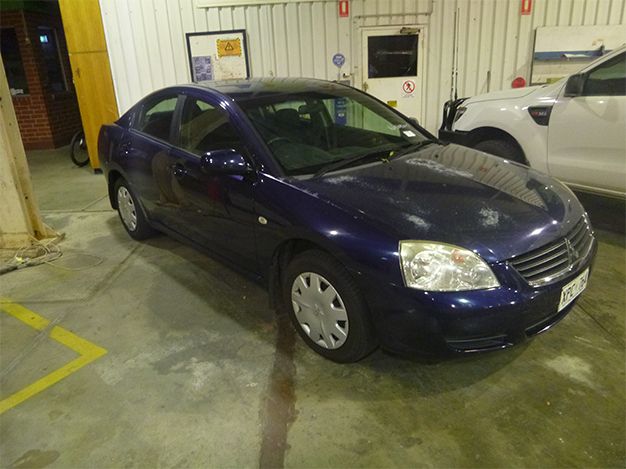 Missing since:

Monday, May 9, 2016

Last seen:

Beverley SA

Jurisdiction:

SA

Year of birth:

1982

Gender:

Male

Height:

178cm

Build:

Medium

Hair:

Light brown, Short, Straight

Complexion:

Olive

Eyes:

Brown

Distinguishing features:

Tattoo – Mythical God figure with large angel wings holding a spear pointed towards a Demon. Covering full right upper arm/shoulder.
Circumstances:
Michael John Modesti last spoke to his girlfriend by telephone on the evening of 8 May 2016. At this time he was at his home address in Beverley, SA. It is believed Michael left his home sometime after 8.30 am the following morning in his dark blue 2005 Mitsubishi Magna 360 sedan (SA registration, XPC-764).
He was reported missing by his family later than evening after they attended his home address found the television on and Michael's personal possessions inside, however Michael was not located. His vehicle was found 3 days later parked at West Croydon. The car was unsecured and parked about 15 metres south of Torrens Road. This location is about 3 kilometres north of his home address.
Mr Modesti has no prior history of going missing and it is highly unusual for him not to have made contact with family or friends. The circumstances of his disappearance are subject to investigation and foul play is suspected.
If you have information that may assist police in Michael's disappearance please call Crime Stoppers on 1800 333 000.
IN all likelihood, there are less than a handful of people who know what happened to missing Beverley father Michael Modesti.
Each of them is a close associate. One them destroyed potential evidence out of self-interest, another may even be responsible for his death.
What started as a missing persons case two years ago has now developed into a true murder mystery that offers many tantalising clues.
There are suggestions of an international drug operation, a possible motive, a missing "burner'' phone and even a suspect, but so far no conclusion.
Michael Modesti, 33, the doting father of a boy now aged five, is believed to have vanished from his home at 8.15am on Monday, May 9, 2016. His Mitsubishi 380 was left abandoned on Chenoweth Ave, West Croydon, several hours later.
Initially investigated as a missing person after his family raised concerns, Major Crime detectives were called in as evidence emerged indicating his disappearance may be far more sinister.
Investigations have discovered he was a player in a drug ring operating in Adelaide's western suburbs that is headed by a close associate – the man detectives are now focusing their attention on.
Detectives are now convinced a trip Mr Modesti took to Thailand the week before he vanished is somehow linked to his murder.
Major Crime case officer Detective Senior Sergeant Mark McEachern said the case was complicated and difficult.
"We have a suspect and continue to investigate him,'' he said. "The man is a close associate of Michael's and we believe they were involved in some sort of drug enterprise together, possibly with links overseas.''
Detectives believe the man had intended to travel to Thailand with him but pulled out at short notice.
Both have backgrounds in trades – Mr Modesti was a tiler – but that was not what brought them together, particularly in the two years leading up to Michael's disappearance.
The trip, detectives suspect, may have been a catalyst for events that followed after his return.
While Mr Modesti told his family he was attending a trade show because he planned to start importing silicone for use in his tiling business, it is a story that does not wash with police.
Why would a tiler suddenly decide to import silicone that he can buy from Bunnings for $8 a tube? The only answer is, he wouldn't.
"We have suspected from early on that it was for some sort of drug-related activity that was going on in Thailand,'' Snr Sgt McEachern said. "Even though we have no direct evidence of that, our suspicion remains that was some sort of trip maybe involving an importation of some kind, such as methamphetamines or precursors, we are not sure.''
Adding suspicion to this is the fact Mr Modesti and his associates were semi-regular visitors to Thailand.
While Mr Modesti lived a modest lifestyle, there is evidence his associate lived well beyond his means.
"The lifestyle that he is leading is part of our investigation and will be ongoing,'' Snr Sgt McEachern said.
Detectives believe they have tracked Mr Modesti's movements accurately since he arrived back in Adelaide from Thailand on Friday, May 6 and are confident of the time he left his home, either with his killer or to meet him.
Although there was no sign of a disturbance at his house, which was left locked, it is possible he may have been taken by force. He left his wallet and legitimate mobile phone there, the TV was on and the blinds up.
While there was no positive sighting of Mr Modesti after he left his house, his car was sighted parked in a West Croydon street several hours later. It was found by members of his family on the morning of Wednesday, May 11, and reported to police.
However, detectives are aware Mr Modesti's "burner'' phone – used to conduct drug transactions – was removed from the car sometime between when it was found in Chenoweth St and when police examined it.
An associate of Mr Modesti's removed it and it was apparently disposed of in a drain at Prospect, but a search of drains in the area proved fruitless.
"It hindered our inquiry. We had to do a lot of work, a lot of inquiries were made in relation to that phone and its relevance to the investigation,'' Snr Sgt McEachern said.
"We are unsure what, if any evidence it would give us into Michael's disappearance, but the fact it existed and why it was disposed of adds suspicion to the drug relationship that was going on.''
It is highly likely the associates who took the phone from the car and disposed of it hold the key to solving the mystery.
"Certainly the person who disposed of it has knowledge of drug activity which we believe would lead to why he disappeared,'' he said.
"I suspect the drug activity will take us to the motivation that led to his disappearance and who was involved.''
As is the case with all organised crime investigations, the reluctance of witnesses to co-operate with police for fear of retribution hampers progress. In this instance, the fact very few people are aware has compounded the problem.
Detectives are hoping a new $200,000 reward for information on the case will assist. The reward is available not just for anyone who helps solve the case, but assists in the recovery of Mr Modesti's body.
ANYONE WITH INFORMATION ON THIS CASE CAN CALL CRIME STOPPERS ON 1800 333 000