Michael John O'REILLY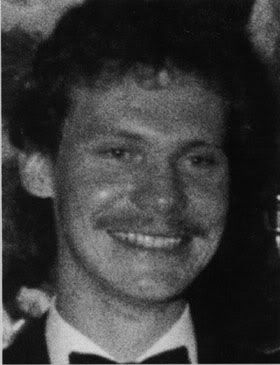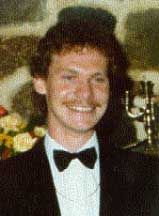 Age at time of disappearance: 24 years
Build: Average
Height: 172 cm
Hair: Short, Curly, Auburn
Eyes: Blue
Complexion - Fair
Distinguishing Features/Other:
Occupation - Industrial Chemist
Circumstances: On the 6th February 1988, Michael O'Reilly arrived in Darwin after holidaying in Indonesia. Michael contacted his parents in WA, stating he was staying in Darwin to seek employment until he had enough money to return home. His parents have not heard from him since that date. To date, all enquiries have failed to locate any trace of Michael to this time, and grave concerns are held for his safety.
If you are able to supply any information regarding the above mentioned person or his whereabouts since the date of disappearance, please contact:
THE NT MISSING PERSONS UNIT ON 08 8922 3548
CRIME STOPPERS ON 1800 333 000
OR YOUR NEAREST POLICE STATION