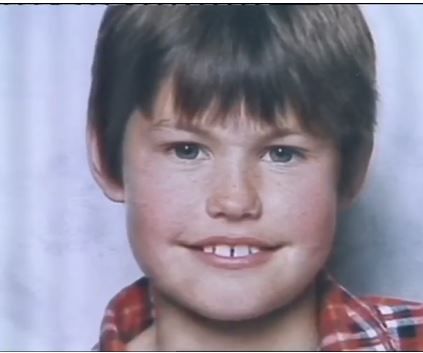 Paedophile killer's house searched in link to teen's 29-year murder mystery
Police Reporter Doug Robertson

July 02, 2012
A PROPERTY being searched today for clues on the abduction and murder of a schoolgirl was occupied by a convicted child killer.
Police in Adelaide are searching a property in connection with the 1983 abduction and murder of schoolgirl Louise Bell, which was formerly occupied by convicted child murderer Dieter Pfennig.
AdelaideNow can reveal hi-tech ground-penetrating radar equipment is being used to search the backyard of Pfennig's former house on Holly Rise, Hackham West, in Adelaide's outer southern suburbs.
There are more than a dozen police officers from the Major Crime and Forensic branches involved in the search.
Louise was 10 when she was abducted from her family's Hackham West home on January 4, 1983. Her body has not been found.
Known paedophile Raymond John Geesing was convicted of the crime, despite no body being found. He was later acquitted on appeal.
Pfennig was jailed for life with a 38-year non-parole period in 1992 for the murder of 10-year-old Murray Bridge schoolboy Michael Black.
Michael was abducted on January 18, 1989, from a reserve near Murray Bridge. Pfennig placed the boy's belongings upstream to give the impression he had drowned while swimming, but his body was never found.
Pfennig has also admitted abducting and sexually assaulting another boy, 13, in late 1989.
Lands Title Office records show Pfennig owned the Holly Rise property from 1977 until he was taken into custody.
The Louise Bell investigation was re-opened last year because of better DNA technology, police said.
The radar equipment being used at the Hackham West search site has been loaned from the Australian Federal Police, who are assisting in the operation.
Similar equipment was previously used to search a Salisbury North backyard in the infamous "bodies in the barrels" murder investigation.
Police say they could be working at the site for several days.
Major Crime officer in charge Superintendent Grant Moyle said the search had been ordered after police re-examined evidence from the 1983 investigation and subsequent investigations in the late 1980s and early 1990s.
"We are searching for any evidence that might relate to Louise Bell or any other offences that might have been committed," he said.
"It's a big commitment. We have examined closely the extent of investigations that were conducted in 1983, when Louise Bell went missing. It is a result of that, that we felt for thoroughness we needed to fully examine the backyard more than they did in 1991."
In the mid-1990s, Louise's father, Colin Bell, said his daughter's disappearance was "completely out of character''.
"She was a fairly timid girl and slightly immature for her age and fairly shy,'' he said.