Darren Brian McALLISTER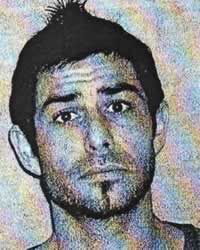 Name:
Darren Brian MCALLISTER
Last seen:
20 November 2006
Year of Birth:
1971
Sex:
Male
Eyes:
Brown
Hair:
Brown
Height:
170cm
Build:
Slim
Complexion:
Fair
Circumstances: (insert a brief history)
Darren was last seen on 20 November 2006 in bushland near Cooktown in North Queensland. There has been no further contact with his family or friends since this time.

Thursday, November 23, 2006. 1:33pm (AEDT)
Search for missing pig hunter enters third day - ABC

Time is running out to find a man missing near Coen on Cape York in far north Queensland.

The search for Darren McAllister has entered its third day after he disappeared while on a pig hunting trip on Monday afternoon.

A plane, helicopter, State Emergency Service volunteers and an Aboriginal tracker have failed to find any trace of the 35-year-old.

Inspector Katarina Carroll says the situation is all the more critical because Mr McAllister is a diabetic and he was not carrying any insulin.

"I don't know much about his background, but I understand he's not an experienced bushman. The terrain is quite wooded ... that's why we've asked for more searchers on the ground and more quad bikes," she said.

November 24
Search concludes for missing man, Coen:

The co-ordinated search for a missing 35-year-old Millaa Millaa man has ended this afternoon without success. The man was reported missing after going pig hunting with a friend on Monday. Police received information from the manís friend that they became separated about 1pm about 40km north west of Holroyd River station on the Holroyd Kendal Road. The missing man went to look for the dogs which had run off. The manís friend searched throughout the afternoon until light faded and returned to the area Tuesday with others however found no sign of the man. A large co-ordinated search was mounted utilising aircraft, quad bikes and foot searches. Concerns were held for the man who requires daily medication for a health condition. This afternoon the co-ordinated search efforts have concluded. The manís family has been kept abreast of the search efforts undertaken and the reasons for the search being wound down.