Kim Cherie TEER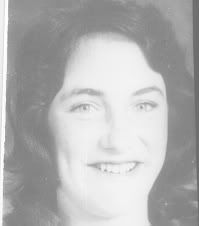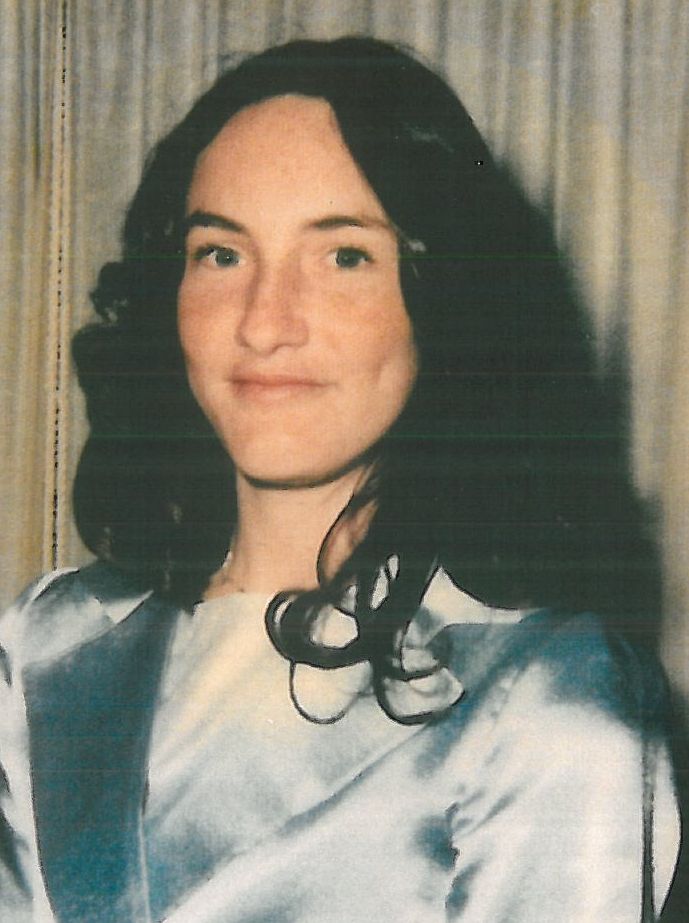 | | | | |
| --- | --- | --- | --- |
| | | Sex: | Female |
| Date of Birth: | 1961 | Age 2012: | 51 |
| | | | | | |
| --- | --- | --- | --- | --- | --- |
| Age when missing: | 17 | Height (cm): | 175.0 | Build: | Medium |
| Hair Colour: | Brown | Eye Colour: | Blue | Complexion: | Olive |
| Nationality: | | Racial Appearance: | Caucasian | | |
Circumstances - Kim was last heard from by family 27th August 1979. At the time she was living in Melbourne and mentioned to friends she may travel to Adelaide. She has not been seen or heard from since.
*Also listed in Victoria and SA sections
| | |
| --- | --- |
| Plea for information on cold case mystery | |
Friday, 20 April 2012 04:59

More than three decades have passed since the disappearance of teenager Kim Teer but police have never given up hope of solving the case.

The 17-year-old NSW girl was hitchhiking around Australia when she went missing in Victoria sometime between September and October 1979.

Kim left her home near Port Macquarie in late 1978 with a female friend and her black and white border collie, Crosby.

She travelled itinerantly across the country, spending time fruit picking in Mildura, Renmark and Berri.

In late April 1979, she hitched a ride to Western Australia and landed jobs picking apples in Esperance and Manjimup before visiting Perth and Bowen, Queensland.

Investigators believe Kim then travelled with friends to Victoria and stayed in a unit in Simpson Street, East Melbourne while helping to clean another property in Darling Street, East Melbourne.

During her time in Melbourne, Kim also visited the Kangaroo Ground area.

Kim and Crosby were last seen in East Melbourne around September 1979.

During her travels, the teenager kept in regular contact with her mother, Colleen.

In her last letter, Kim spoke of her fear of hitchhiking and asked her mother to send on her birth certificate so she could get her driver's licence.

When Kim's 18th birthday passed without any contact from her, Colleen became extremely concerned for her welfare and reported her missing to NSW police in December 1979.

Victorian Homicide Squad detectives are investigating and believe that Kim may have met with foul play while in Melbourne.

Detective Inspector John Potter said police were leaving no stone unturned in their search for Kim and had already spoken to people in Perth, Darwin, Byron Bay and Coffs Harbour as part of their investigation.

"We believe that this is a solvable case but we need the community's help," he said.

"For more than 32 years, Kim's family has been haunted by her disappearance and we would like to solve the mystery and provide them with the answers they need to move forward with their lives.

"Someone out there knows what happened to Kim and we would ask that they come forward with that information and help us close this case."

Investigators would like to speak to anyone who has any information about Kim's disappearance or had any contact with her between August and October 1979.

Anyone with any information is urged to contact Crime Stoppers 1800 333 000 or via the website at www.crimestoppers.com.au.

TIMELINE OF KIM'S MOVEMENTS

Late 1978 Kim Teer begins hitch-hiking around Australia with a female friend and her black and white border collie named Crosby. They travelled to Sydney (Balmain) for a few days, then south to Shellharbour where they stayed with a male friend of Kim's in his beach shack. They travelled south to Bega and Eden where they worked on a tuna boat for 5 or six days. They made their way to Melbourne where they spent one night before hitching out to Mt Gambier where they stayed for several days.

27-Dec-78 Kim arrives in Mildura Victoria for fruit-picking with plans to travel around Australia.

22-Jan-79 Kim writes that she and a friend are camping in a friend's backyard in Mildura. She also writes that she sent away for her birth certificate but was unsuccessful as she included the wrong amount of money. Says that she may start her job picking grapes in Mildura on 18-Feb-79

28-Mar-79 Letter from Kim to her mother Colleen Holding postmarked Renmark. Kim says that she is going to Alice Springs next week with a friend. It appears after a short trip, they return to Renmark and Kim goes to the Down to Earth Festival before hitching a ride across the Nullabor with some friends that she met.

27-Apr-79 Kim writes and says she is in Esperance WA and that she and others are going to Manjimup WA around 28-Apr-79 for apple picking. She also tells her mother that she has leant a motor scooter that she bought in Mildura to a friend who will send it on to her (Colleen) in the coming months. This motor scooter never arrives. Kim then spent some weeks in Perth.

29-May-79 Letter from Kim to her mother postmarked Perth 29-May-79. She writes that she will leave Perth WA on Thursday 31-May-79 for Bowen QLD with a male friend. She travels to Bowen via Broome, WA.

28-Jun-79 Kim sends a telegram from Bowen QLD to her mother telling her she has a job (believed to be referring to fishing boat) - date approximate

12-Jul-79 Letter from Kim to Colleen postmarked Bowen 12-Jul-79. She says she has just spent 2 weeks on a fishing boat. Kim meets up with a couple she knew from fruit-picking in Mildura. The couple continues north while Kim heads home.

01-Aug-79 Kim returns to North Haven after being in Bowen, Qld - date approximate

11-Aug-79 Saturday 11-Aug-79. (date approx) Kim's friends (the couple) drive come south and arrive in North Haven Kim hitches a ride with them to Melbourne. They stop at a house in Rouse Hill (Sydney) for a few days. Kim takes the opportunity to catch up with another friend.

14-Aug-79 Tuesday 14-Aug-79. Kim and the couple arrive in Melbourne area. They are known to visit Kangaroo Ground, and also stay in a flat in Simpson St, East Melbourne.

20-Aug-79 Kim begins writing a letter to her mother. She finishes the letter on Sunday 26-Aug-79 and posts it on Monday 27-Aug-79. She asks Colleen to "not send any more mail until further notice" as "we are in the midst of deciding where to stay" and that she is "not sure she'll stay in Melbourne". She also thanks Colleen for sending her a parcel care of the Kangaroo Ground post office.

27-Aug-79 Kim sends the above mentioned letter post marked Melbourne.

10-Sep-79 Colleen believes she received a phone call from Kim in Sep-79 where Kim asked if her tax cheque had arrived - date approximate

01-Oct-79 Colleen deposits tax cheque into Kim's bank account - date approximate

10-Oct-79 Birth Certificate for Kim printed in Burke on 10-Oct-79 after being requested by Colleen HOLDING. Kim had asked her to do this by phone after the letter of 27-Aug-79.

15-Oct-79 Kim's 18th birthday. She has not contacted her mother for at least two weeks

30-Oct-79 Colleen sends telegram to Kim care of Kangaroo Ground Post Office – date approximate. Colleen hears nothing from her daughter and becomes extremely concerned and distressed. She seeks advice from a friend who suggests she travel to Melbourne to look for Kim herself before she reports her missing.

11-Dec-79 Kim's parents attend the Kangaroo Ground Post Office. The Post Master tells them he has seen and spoken with Kim. He recognises her photograph and says that the man she is staying with collected the telegram

15-Dec-1979 Colleen reports Kim missing to NSW Police.
Police announce $100,00 reward for cold case mystery
Police are hoping that today's announcement of a $100,000 reward will hold the key to solving the disappearance of teenager Kim Teer over 30 years ago.

The reward has been offered for any information leading to the apprehension and subsequent conviction of the person or persons responsible for Kim's disappearance.

The 17-year-old NSW girl was hitchhiking around Australia when she went missing in Victoria sometime between September and October 1979.

Kim left her home near Port Macquarie in late 1978 with a female friend and her black and white border collie, Crosby.

She travelled itinerantly across the country, spending time fruit picking in Mildura, Renmark and Berri.

In late April 1979, she hitched a ride to Western Australia and landed jobs picking apples in Esperance and Manjimup before visiting Perth and Bowen, Queensland.

Investigators believe Kim then travelled with friends to Victoria and stayed in a unit in Simpson Street, East Melbourne while helping to clean another property in Darling Street, East Melbourne.

During her time in Melbourne, Kim also visited the Kangaroo Ground area.

Kim and Crosby were last seen in East Melbourne around September 1979.

During her travels, the teenager kept in regular contact with her mother, Colleen.

In her last letter, Kim spoke of her fear of hitchhiking and asked her mother to send on her birth certificate so she could get her driver's licence.

When Kim's 18th birthday passed without any contact from her, Colleen became extremely concerned for her welfare and reported her missing to NSW police in December 1979.

Victorian Homicide Squad detectives continue to investigate her disappearance and believe that Kim may have met with foul play while in Melbourne.

In April last year Kim's family joined with police to make an appeal for any information and we again urge anyone with knowledge of what happened to Kim to come forward.

Detective Inspector John Potter said investigators had not given up hope of solving this case.

"We believe there is someone out there who has information that can solve this case," Insp Potter said.

"Circumstances change and people's lives change. Someone who may not have felt comfortable coming forward with information previously may now be in a position to do so.

"We hope that by announcing this reward today it may give someone even more impetus to come forward.

"For more than 32 years, Kim's family has been haunted by her disappearance and we would like to solve the mystery and provide them with the answers they need to move on with their lives."

Investigators would like to speak to anyone who has any information about Kim's disappearance or had any contact with her between August and October 1979.

Anyone with any information is urged to contact Crime Stoppers 1800 333 000 or via the website at www.crimestoppers.com.au