Bradley Richard KERRISK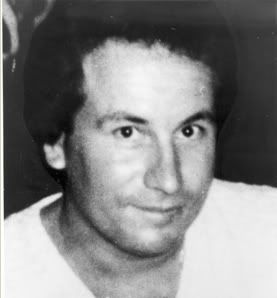 Bradley Richard KERRISK

At 9.05pm on Friday 24 June 1983 Bradley Richard KERRISK disappeared after last being seen when he entered his motor vehicle, a Ford Telstar sedan, registered number 991-OQC at the Callaghan Park Racecourse, Rockhampton. KERRISK's vehicle was later located parked outside the Balmoral Hotel now known as the Archer Hotel which is on the southern outskirts of Rockhampton and in 1983 was adjacent to the Bruce Highway. KERRISK to date has not been located and investigating police believe that KERRISK may have been murdered. Any member of the public with information which could assist Police is asked to contact crimestoppers on 1800 333 000
Cashed-up victim missing
Richard Finnila - The Courier Mail
August 16, 2006 12:00am

IT HAS been 23 years since Bradley Richard Kerrisk vanished without a trace after a day out at the races in Rockhampton.

Police believe the popular racing identity was murdered, possibly for money.
Detective Inspector Darryl Johnson said the 34-year-old was carrying a lot of cash the day he went missing.

"He just disappeared off the face of the earth," Det-Insp Johnson said.

Kerrisk was the son of leading Rockhampton businessman Dick Kerrisk, and was involved in running the family toy business.

Det-Insp Johnson said he was well liked and had a close affiliation with the racing industry.

The day before his disappearance on June 23, 1983, Kerrisk withdrew a significant sum of money from a bank.

The next day he attended the Callaghan Park Race Track in Rockhampton and reportedly did not leave until 9pm.

He was never seen again.

His metallic green Ford Telstar sedan (registration 991 OQC) was found a few days later in Jellicoe St in the central Queensland coastal city.

Police believe the car had been parked there some time between 10pm and 10.20pm on June 24.
When he was last seen at the track he was wearing grey slacks, a black short-sleeved shirt with a multi-coloured pattern on the front and back, a watch with a blue face and a small St Christopher medal.

Det-Insp Johnson said Kerrisk had not received any threats against his life and was generally well regarded within the community.

"We know he liked to have a bet on the horses," Det-Insp Johnson said.

"There is a $250,000 reward for anyone with information that leads to a conviction."