Kenneth John CAMPLIN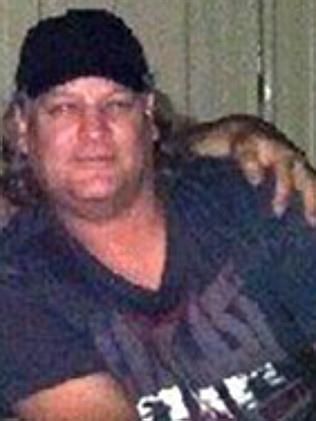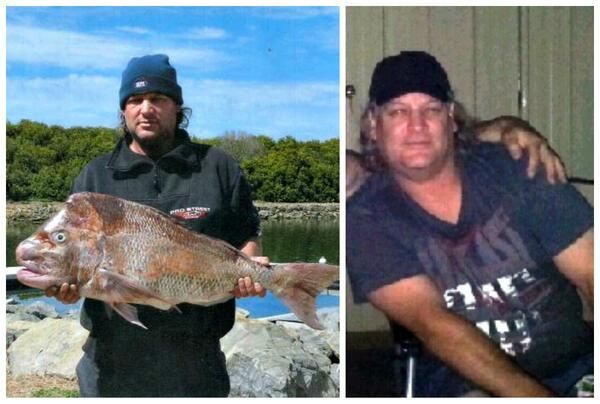 Missing since:

Wednesday, December 25, 2013

Last seen:

Paralowie SA

Jurisdiction:

SA

Year of birth:

1969

Age now:

46

Gender:

Male

Height:

175cm

Build:

Stocky

Hair:

Brown

Complexion:

Fair

Eyes:

Blue

Reward offered:

$200,000
Circumstances:
Kenneth Camplin, then aged 44 years, was reported missing by his brother on 30 December 2013. His friends and family became concerned for his welfare after they could not make contact with him. They found his home unsecure and his dog in the back yard near death due to dehydration and starvation.
Kenneth was very security conscious and had security cameras installed on the outside of his home. He always locked his doors when he left the premises but the back door was found to be unlocked. He doted over his dog and would not have intentionally left it to suffer for an extended period.
His phone has not been used since and his bank accounts have not been accessed.
Kenneth was known to be a recreational drug user and a low level supplier of drugs to some of his close associates.
Police suspect he has been murdered.
If you have information that may assist police please call Crime Stoppers on 1800 333 000.
As part of this year's campaign, SA Police are appealing for public assistance to help locate long-term missing persons, including Kenneth "Kenny" Camplin.

To coincide with National Missing Persons Week, SA Police is rolling out four billboards and 40 taxi advertisements featuring Mr Camplin and Mr Sheppard.

Kenneth Camplin, then 44, was reported missing by his brother on 30 December 2013.

He was last seen alive at 12.25am on the morning of Friday 27 December 2013 at a fast food restaurant drive-thru at Paralowie.

Police believe Mr Camplin then returned home, as his vehicle and the restaurant receipt were found at his home address.

Mr Camplin's phone has not been used since, and his bank accounts have not been accessed.

Police suspect he has been murdered.

If you have any information relating to Mr Camplin's disappearance, or any long-term missing persons, please phone Crime Stoppers on 1800 333 000, or report online at sa.crimestoppers.com.au – You can remain anonymous.

Disappearance of Paralowie man Kenneth Camplin declared major crime by South Australia Police
MISSING Paralowie man Kenneth Camplin left his dog without food and water and the back door of his home open before vanishing without a trace.
Mr Camplin, known usually as Kenny, disappeared some time after waving to two unidentified men outside his Elder Crt home at 11am on Boxing Day.
The mystery men were described as thin with dark hair and aged in their 20s.
Four days later, his brother and a friend found "Kenny's'' back door open and his "beloved'' border collie-cross pet dog starving and thirsty.
The dog is now being cared for by friends.
Emotional friend Rob Gibbs, who has known Kenny since their school days, said in a videoed interview that leaving the dog starving and the house unlocked was "totally out of character''.
"It's not like Kenny to leave his dog and not answer his phone,'' Mr Gibbs said. "He's got a lot of friends worrying about him.''
Mr Camplin, 44, was close to his mother and several brothers.
Major Crime Detective Inspector Greg Hutchins said police had grounds to suspect he had met with foul play.
Police particularly want to speak to the men seen leaving Mr Camplin's home on December 26.
"(The) investigation has uncovered a few things which lead us to believe he has been the victim of foul play,'' Det-Insp Hutchins said.
"Mr Camplin was waving 'goodbye' to those males and everything seemed very amicable but we have not been able to identify who those males are.''
Det-Insp Hutchins would not release the details that led police to declare the case a major crime but said the unemployed Mr Camplin had no known history of drug taking or debts and no serious criminal convictions.
He also did not have any health issues to indicate he had depression.
Police said their concern for Mr Camplin was heightened because he was "very security minded and doted on his dog".
"He always locked his home and would never leave his dog to suffer,'' Det-Insp Hutchins said.
Elizabeth police say they have conducted extensive investigations - including accessing Mr Camplin's bank and telephone records - without turning up a trace of his whereabouts.
"We are really concerned about this missing person (because) no one has heard anything, and I mean anything, from him at all,'' Detective Chief Inspector Krystina Koza said at the weekend.
"He would normally let people know (where he was going) and we would have an idea of where he's gone but we have absolutely nothing.''
Chief-Insp Koza said Mr Camplin usually stayed near his home and kept to himself.
"We're just very, very concerned that this guy has gone missing," she said.
"Police have done extensive inquiries at places where he has visited or gone to in the past and we have got absolutely ... no sightings or communications from him since the 26th.
"He'd go camping but we have explored all of those (locations) and found nothing at all.
"We've gone through everything with a fine-tooth comb.''
Mr Camplin is 175cm tall and weighs 120kg with blue eyes, fair complexion, shoulder- length brown, wavy hair and is usually unshaven.
Anyone with information should call CrimeStoppers on 1800 333 000.