Keith Robert Nixon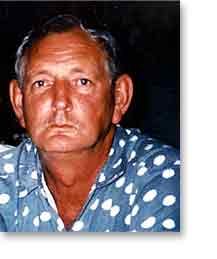 Born 1942/43?
Last seen at the West Beach Caravan Park at about midday on 30 May 1996.
Description
Caucasian, 170 cm tall, average build, olive complexion, short dark but greying hair and green eyes. At the time of his disappearance, he had a close trimmed full facial beard. Last seen: 30 May 1996

Circumstances:
Mr Nixon sometimes wore a beard and moustache and other times he was clean shaven. He was last seen walking along a footpath carrying a black bag at midday on Thursday May 30, 1996, at the West Beach Caravan Park, South Australia. Mr Nixon was last seen walking along the foot trail at the rear of the West Beach Caravan Park at 12:45pm on Thursday, May 30, 1996.
Mr Nixon and his wife had been happily married for almost 30 years and had just completed a trip around Australia. They had been living in the caravan park for about six months and planned to settle back in Adelaide. The couple was familiar with the area as they had taken their family holidays at the part for more than 20 years.
On the morning he disappeared, Mr Nixon did nothing out of the ordinary. He washed the breakfast dishes and tidied the caravan as he always did, walked to the park's kiosk and bought a paper. His wife went to work.
The police were called in and started a search that night. Police conducted a land, air and sea search but were unable to locate Mr Nixon. He was financially secure, had no marital concerns, and was in good health. Despite extensive enquiries by police and his family, his whereabouts still remain a mystery.

If anyone has seen this man, or has information regarding his whereabouts, please contact:
BankSA Crime Stoppers: 1800 333 000.