John Alfred Connor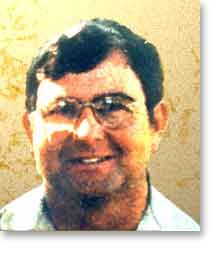 Born 1945
John Connor left his home address in Port Pirie, SA on 10 April 1985 to catch at train bound for Adelaide. It is believed that he did in fact board this train but has not been heard from since. It is believed he travelled to Adelaide to attend a Telecom seminar.
Description
Caucasian, 170 cm tall, stocky build, tanned complexion, light brown short hair and hazel eyes.
If anyone has seen this man, or has information regarding his whereabouts, please contact: BankSA Crime Stoppers:
1800 333 000.