Mark Marinus JANSEN - TRAGICALLY LOCATED DECEASED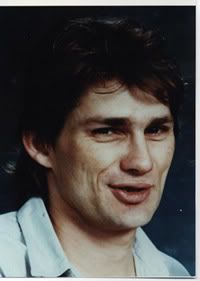 DNA database promises breakthroughs in missing person cold cases
24/9/2017
One case that has been solved through family DNA matching is that of Melbourne fishmonger Mark Jansen.
The 31-year-old disappeared on November 12, 1994 leaving behind two young daughters.
Sister Paula Bunting said her brother's disappearance "ruined our family".
"Especially for our poor mother, it destroyed her," Ms Bunting said.
Twenty years later, a chance discovery in bushland ended the family's torment.
A fire ripped through the isolated area near Marysville, north-west of Melbourne, in early 2014 and an excavator was sent to help rehabilitate the land.
In the process, a human skull was unearthed. Three other bones were later found.
The bones were taken to the Victorian Institute of Forensic Medicine and matched to Mark Jansen.