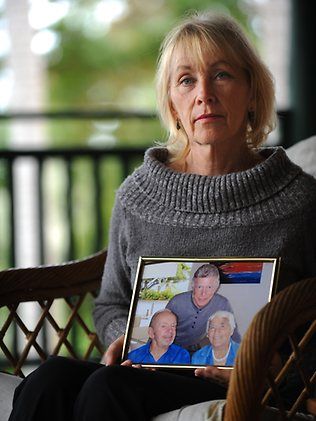 Local man Jack Farr should have celebrated his 90th birthday this year. Instead, his family is left wondering what happened to the much-loved old man who disappeared from his Tinbeerwah home last December.
This week his daughter-in-law Jenny told of the toll his disappearance has had on her family.
''My husband Wayne, Jack's son, passed away from cancer just a few months later, in April,'' she told The Journal.
''We knew he was ill but I didn't expect to lose him, he was so fit. It was the stress of it all.''
Mr Farr was last seen at his Wendoma Court home on December 20.
''Wayne and I went (out) . . . and when we got home his bedroom door was closed.
''I went to get him up and realised he had gone.''
Suffering from dementia, Mr Farr had disappeared about a week before he went missing but was found on nearby Sunrise Rd soon after.
''He never went very far but this time we just couldn't find him,'' Ms Farr said.
Police and SES responded immediately.
''They were unbelievable – I couldn't praise them high enough,'' she said.
But despite a widespread search using police sniffer dogs, trail and mountain bikes and a helicopter, police found no trace of him.
''Jack's wife Nona died on November 19 that year and he had been talking about her a lot, and seeing her, so we thought maybe he had gone looking for her.''
She said he often spoke of Warwick Farm in Sydney, where they lived until 16 years ago, and Parkes, in NSW, where he grew up.
''He kept talking about going home and if anybody picked him up, he would ask to go to the train station or bus station,'' she said.
''Perhaps somebody did pick him up and he got on a train to somewhere but can't remember where he came from.
''I know a long time has passed but the police haven't found anything. I can't quite believe he's in the forest. I'm sure they would have found something if he was there.''
While she struggles to move on with her life Jenny is grateful for wonderful family memories.
''I just want to know what happened to Jack so please, if anybody knows anything, then let us know.''
Jack Farr is 165cm tall with a fair complexion, grey hair and hazel eyes.
Phone Crime Stoppers on 1800 333 000.