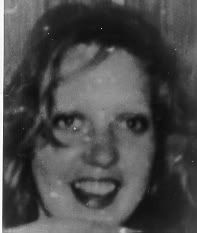 DOB:
12/11/1956
HAIR:
Fair
BUILD:
Medium
EYES:
Blue
CIRCUMSTANCES:
Carol was last heard from by her husband on or about 21 September, 1982 when she was employed in a massage parlour on the Gold Coast.
Reported missing to: Missing Person Unit
CAROL - if you are out there, your mother is still alive and remembers your song - it is never too late to come back to her.
1800 333 000 if anyone knows what happened to Carol.