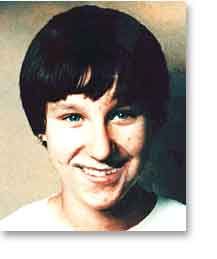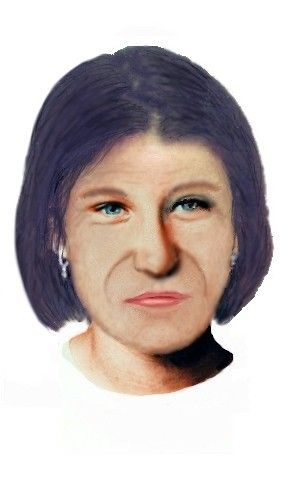 Above right - Age progressed image of how Michaela may look today.
Age when disappeared - 15 years
Born 1967.
Description : Caucasian, 170 cm tall, slim build, fair complexion, brown hair and blue eyes
15 year old Michaela Godau was last seen at her Elizabeth Field, (now Davoren Park) SA home address on 19 December 1982. Her family were returning to Germany, but apparently Michaela did not want to return with them. It is believed that she took clothing and money with her. 1800 333 000 with any information.
Location:
Elizabeth Field (now Davoren Park)
Rewards up to the amounts shown will be paid by the Government of South Australia, at the discretion of the Commissioner of Police, to anyone who provides information leading to the apprehension and conviction of the person or people responsible for crimes posted.
REWARD $1,000,000 ($1 million)


The disappearance of Michaela Godau (15) who disappeared from her Elizabeth Field (now Davoren Park) home overnight on 19-20 December 1982.
Michaela Godau was born in Germany in 1967, but in November 1981 her family, including her mother Emmi and adopted father Herwarth moved to Davoren Park, which was then known as Elizabeth Field.
In July 1982 the 15-year-old's mother returned to Germany to work leaving Michaela, her brother Axel, and Herwarth at the Davoren Park address. About 10pm on 19 December, Michaela went to bed, and by the morning of 20 December she was missing.
Her father reported her missing at 5.35pm that day and she has not been seen since.
Some of her personal items, cash and her passport were missing, but Detectives who investigated the circumstances of the case believe that Michaela may have met with foul play.