Alan Martin FOX & Anneke Nicolette ADRIAANSEN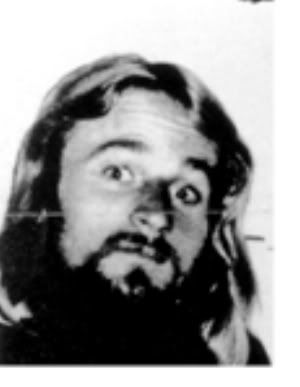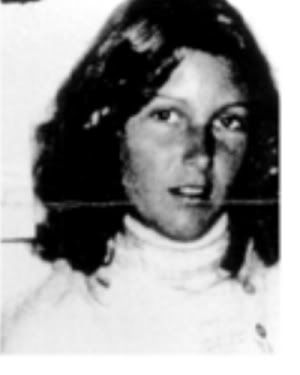 Alan Fox and his fiance Anneke Adriaansen in January 1979.
Anneke Nicolette ADRIAANSEN

152cm tall, thin build, fair hair, green eyes.

Alan Martin FOX

167cm tall, medium build, brown hair, blue eyes.

CIRCUMSTANCES:
On 11 January 1979, Alan Fox and Anneke Adriaansen left Berowra Heights NSW with the intention of hitchhiking to Kempsey and Byron Bay. They were last seen on the afternoon of 12 January 1979 in the main street of Byron Bay. They intended to travel to Upper Burringbar to purchase some land. Numerous inquiries and leads have been followed up by police and family, but to no avail. There are grave fears for their safety.


A woman told police she spoke to the couple at a bus stop in Byron Bay on January 12, 1979. A friend then spoke with Alan and Anneke in the main street of Kempsey on January 15 about the couple hitchhiking back to Byron Bay to finish their holiday. She last saw the couple walking north along the Pacific Highway near Forth Street, Kempsey. This is the last known sighting of Alan and Anneke. At the time of his disappearance, Alan was 167cm tall with a medium build. He had a fair complexion, brown hair and blue eyes.

Coroner declares missing couples dead after 27 years
By Leonie Lamont - SMH
August 4, 2005

The NSW Police Commissioner will be asked to post a reward for information about four young people missing since the late 1970s, after a coroner's inquest determined all four were dead.

Some 27 years after the August 1978 disappearance of Berowra schoolgirl Michelle Pope, 18, and her boyfriend, Stephen Lapthorne, 21, from the northern Sydney area, and the January 1979 disappearance of Alan Fox, 21, and his 19-year-old fiancee, Anneke Adriaansen, from near Kempsey, the coroner's findings yesterday will allow death certificates to be issued.

Sergeant Dennis Ellis, in charge of the coronial investigation into the Fox and Adriaansen disappearance, said police were now investigating a jailed triple murderer who had been living on the North Coast at the time and had been suspected of committing a series of violent attacks on young women of a similar appearance to Miss Adriaansen.

"I have contacted the homicide squad in relation to this suspect and [also] Ivan Milat … it was ascertained Milat could have also been around the coast of northern NSW at the time," he said.

At the inquest, the families of the missing asked questions about gaps in the police records from the time, and Sergeant Ellis said the documentation of the earlier investigation was "scant".

Miss Adriaansen and Mr Fox had been hitchhiking up the coast, looking to buy land near Murwillumbah, when they disappeared.

Yesterday, the NSW deputy state coroner, Carl Milovanovich, delivered a formal finding that stated they had met with foul play or had been abducted, with their last confirmed sighting in Kempsey in the early evening of January 15, 1979.

Detective Inspector Michael Banfield said the last sighting of the other couple was when Mr Lapthorne set out in his Bedford van to drive Miss Pope the 20-kilometre journey home at about 10.15pm on August 28.

He said despite aerial and diving searches around the bush and waterways, no trace had been found, adding "nothing suggests Milat was involved, but there's nothing to eliminate him either".

Mr Milovanovich agreed with the police assessment of misadventure. "They are highly likely to have met with some misadventure: the car could have left the road and submerged itself or they have been unfortunate victims of foul play - homicide or possibly abduction," he said.

Missing couples: reward doubled
May 28, 2006 - 9:56AM - SMH


The NSW government has doubled the reward for information about two Sydney couples who disappeared 27 years ago.

Alan Fox, 21, and Anneke Adriaansen, 20, left Berowra Waters, just north of Sydney, in January 1979, intending to hitch-hike to northern NSW, and were last seen in Kempsey.

Michelle Pope, 20, and Stephen Lapthorne, 21, disappeared in August 1978, after setting out by car from West Pymble to Berowra.

NSW Police Minister Carl Scully today offered $100,000 for information about the couples, saying it was time their families were able to close the book.

"It has been almost thirty years since these young couples disappeared. Their families deserve to have this traumatic matter resolved," he said in a statement.

"I appeal to anybody who has information about their disappearance to come forward and help police end these perplexing mysteries."

NSW Deputy State Coroner Carl Milovanovich issued death certificates for both the couples in August last year and recommended rewards be re-initiated for information that might help find their bodies.

$100,000 reward over 'cold cases'
By Alex Mitchell - SMH
May 28, 2006

The disappearances of two separate couples more than 25 years ago in circumstances of suspected foul play have resurfaced as "cold cases" worthy of the top-rating television series.

In the incidents in 1978 and 1979, the couples mysteriously vanished, leaving their families and friends distressed and detectives completely baffled.

Now Police Minister Carl Scully has doubled the reward to $100,000 for any information about their disappearance and the arrest of those responsible.

COLD CASE ONE Michelle Pope, 18, and Stephen Lapthorne, 21, were last seen travelling on August 25, 1978, from his West Pymble home to her Berowra home.

The couple vanished and Lapthorne's lime green Bedford van has never been located.

COLD CASE TWO Allan Fox, 19, and his girlfriend Anneke Adriaansen, 17, left Berowra Heights on January 11, 1979, to hitchhike to Kempsey and Byron Bay.

They were last seen on January 12, but then vanished and have never been seen again.

Referring to the Pope-Lapthorne case, Mr Scully said: "Detectives initially suspected they were murdered and their bodies buried in the Ku-ring-gai Chase National Park, but they have also not ruled out death by misadventure.

"All leads received since their disappearance were followed up without success."

In August last year, Deputy State Coroner Carl Milovanovich held an inquest into the couple's disappearance and issued death certificates for both, before handing down an open finding as to the date, time and cause of death.

Accepting the coroner's call for the reward to be increased, Mr Scully said: "The families of Michelle and Stephen deserve to have this traumatic matter resolved."

Mr Scully said Fox and Adriaansen were travelling north to Upper Burringbar, south of Murwillumbah, to buy land, but neither was ever heard from again.

"Mr Milovanovich has asked that consideration be given to re-initiating rewards for information that helps police find their bodies and arrest those responsible," Mr Scully said.

"Accordingly, I have approved a doubling of the reward to $100,000 in the hope that further information may be forthcoming."

Mr Scully said police believed the couple died in suspicious circumstances, adding: "It has been almost 27 years since this young couple disappeared.

"Perhaps somebody who was afraid to come forward with information at the time may now feel they can help police.

"I appeal to anybody who has any information that could help police to come forward and give the families the closure they need."

Fox's mother, Enid, was delighted when told about the reward. "It's taken 27 years, which is ridiculous, but I think it's a very good idea," Mrs Fox told The Sun-Herald.

"You just don't know, but hopefully it might make somebody think maybe they can offer some information. Obviously, somebody does know something."

Bones in sand dunes reveal a murder mystery
November 27, 2007 01:00am
Article from:
IT is a murder mystery buried beneath tonnes of sand for more than three decades.
But the sands of time may soon give up their grisly secret with revelations human bones found at the site belong to a man and a woman.
The Daily Telegraph can reveal forensic tests carried out on the bones, dug up during construction of the new desalination plant in Kurnell - near Botany Bay in Sydney's south - show they are the remains of two people who died less than 50 years ago.
And it is understood that rubbish found with some of the bones date them to more recent times - from the 1970s onwards.
This has raised speculation they may belong to one of a number of couples who vanished from New South Wales in the late 1970s and early 1980s.
Carbon dating tests on the bones have been conducted in New Zealand and the bones are being sent to the US for extraction of DNA.
There is still no clue as to whether the pair were murdered, died accidentally, or even died together.
However, the dating of the bones has ruled out the prospect they were ancient Aboriginal bones, as was originally suspected due to their location at Kurnell.
The discovery of the bones was first made in early October when workers digging in sand dunes unearthed a shin bone. The following week, 300m away, ribs and other, smaller bones were discovered nearby in sandy scrubland off Sir Joseph Banks Drive.
This was followed by the unearthing of a pelvis and foot bones - still wearing a sock - nearby.
A forensic pathologist and an anthropologist from the University of Sydney were called to the scene to examine the bones and police conducted excavation of the area and sent in cadaver dogs.
The Daily Telegraph understands that police are skeptical the remains could be victims of jailed underworld figure Neddy Smith, whose alleged dumping ground was Botany.
It is understood that while police have conducted an initial check of missing persons records, the search criteria is seen as too wide.
However, there are three high-profile cases of missing couples dating back 30 years that remain unsolved.
Michelle Pope, 18, and her boyfriend Stephen Lapthorne, 21, went missing in August 1978 after leaving his north-west Sydney home in a green van.
Alan Fox, 21, and his fiancee Anneke Adriaansen, 19, have been formally declared dead by a coroner after disappearing during a trip to Byron Bay in January 1979.
Joanne Lacey and Leslie Toshack, both 20, were reported missing to police in early 1981 and had planned to hitchhike up the coast.
The Kurnell bones will be tested in the US for mitochondrial DNA - a form of DNA which lasts longer than nuclear DNA in bones and runs in the maternal line.
In the past two years, a DNA testing program has led to relatives of 84 people who had gone missing as far back as the 1960s, supplying DNA. This DNA is for comparison to almost 150 sets of unidentified remains.
Police said that so far this program had resulted in six missing people being matched to remains.
The Kurnell site is also a short distance from the still-unsolved Wanda Beach murders.
Best friends Christine Sharrock and Marianne Schmidt, both aged 15, went missing from Cronulla's Wanda Beach in January 1965 and their bodies were found in the sand the following day.
Killer's boneyard in Kurnell dunes - hitman may be one of three skeletons
EXCLUSIVE by Mark Morri

April 10, 2012
Police find at least three sets of bones in sand dunes
Sydney hitman's remains may be among them
Detectives suspect discovery shows "dumping ground"
AT least three sets of human bones have been uncovered in the sand dunes at Kurnell in what police believe may be the graveyard for Sydney's underworld killers.
Speculation has raced through police and criminal circles that one of the bodies - believed to be two males and a female - could be that of missing hitman Christopher Dale Flannery.
Until now police believed the bones, found during the building of the desalination plant in Sydney's south, were from two people.
But recent DNA results have revealed a third victim.
"Three bodies makes you think it is a dumping ground," a detective said. "The bones are relatively recent."
Carbon dating and rubbish with the remains indicate that they are from no earlier than the 1970s.
Police sent the bones to America for mitochondrial DNA extraction only to learn tests revealed DNA from three people, not two.
Further tests are expected to be carried out on more bones, raising the possibility of even more bodies.
"There are definitely the remains of three different individuals but there could be more," the detective said.
Other theories about where the bones might have come from include missing prostitute and informant Lynn Woodward, playboy and small-time drug dealer Mark Johnston, or a previously unknown serial killer.
The detective said: "Some people have mentioned Flannery's name, but who knows."
Known as Mr Rent-a-Kill, Flannery vanished in 1985. Theories about who killed him range from Arthur "Neddy" Smith to members of the police.
Former homicide detective Mick McGann said: "Neddy definitely used the area around Foreshore Drive for disposing of bodies in the 1980s.
"Kurnell is across the bay, similar terrain and deserted, so it's not implausible. The third runway was getting filled up, they were probably looking for somewhere else."
Police believe a jawbone unearthed may have belonged to Woodward, who disappeared in the 1980s after making accusations against police in the shooting of Warren Lanfranchi by Roger Rogerson.
"The tests were inconclusive," the detective said.
Another name mentioned is Johnston, who disappeared in August 1986 after a meeting with his solicitor Val Bellamy at Dover Heights.
His abandoned car was found with traces of cocaine at Maroubra. Many suspect Smith of killing him.
Smith is serving two life sentences for murdering tow truck driver Ronnie Flavell and small-time crook Harvey Jones.
Police do not have DNA from Flannery and would have to get a sample from a known relative.
A shin bone was first uncovered by workers in early October, 2007. A week later, 300m away, ribs and other, smaller bones were discovered in sandy scrubland off Sir Joseph Banks Drive. Further searching unearthed a pelvis and foot bones. Some of the feet bones were found in a sock.