Philippe FORTIN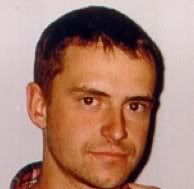 AGE:
25
HAIR:
Brown
BUILD:
Thin
EYES:
Brown
CIRCUMSTANCES:
The missing person was last seen on the 21st of August 2002. There are fears for his safety as it is totally out of character for Philippe to not make any contact with his family and friends.
Reported missing to: Liverpool Police Station.
Philippe has now been missing for over 8 years. He was a quiet, loving son with a sense of humour. He had good friends and was a very capable person. He had studied at University ...for three years and had intended to become a teacher of Physical Health & Development. However, he decided not to go ahead with teaching and found a position in metalwork. Before going missing he did seem unsettled but we thought it was linked with his work as his boss was not paying any of his employers superannuation. To leave as he did was very much out of character for Philippe and he used to often say to me not to stress out but now it seems things became to much for him to handle. As a teenager he liked BMX bike racing and later enjoyed snow
boarding. He had actually purchased a season pass to the snow fields the year he went missing. If he is still alive I can not understand why he would not communicate with us or someone just to let his family and friends know he is alright. We hope he is safe and pray we will see him again.
-Michele, Philippe's Mum
Philippe FORTIN
- With thanks to WOMAN'S DAY magazine
Quietly spoken Philippe Fortin, now 25, disappeared from his family's home in western Sydney two years ago. Philippe's family is finding the wait for news almost unbearable. His mum Michele speaks about their loss ...

"The last time we saw Philippe was the evening of Tuesday, August 20, 2002. He was 23. I remember he was looking worried, but he said there wasn't anything wrong. He'd seemed edgy for some time, but we just put it down to fatigue. He'd been doing some overtime and we kept telling him to talk to his boss, as he was worried about his superannuation.

"I assumed he went off to work on the Wednesday, but I didn't hear him go, so he could have left in the night. I just don't know.

"I left a message on his mobile and he called back that night to say he had taken the day off work to help a friend. He said he wasn't going to come home and that he'd stay with his mate David. He couldn't tell me David's last name and I thought that was strange.

"I found out he hadn't been to work on Thursday, either. The police now think the friend doesn't exist. Philippe's car was found at Bundeena in the Royal National Park south of Sydney not long after and a woman told the police she saw a male figure get out of the car with a bag and walk into the bush.

"Once the police had finished examining Philippe's car (a 1984 Nissan Bluebird), it was then parked on the nature strip in front of our house. On April 7 last year a tow truck took it away when we weren't home. We've tried to trace the truck but have had no luck. My husband wonders if Philippe organised it. Never in my wildest dreams do I think he did.

"He hasn't been in touch with any of his close friends, though I still feel he's alive. I can't believe this is happening. But it is.

"If he came home I'd be so glad to see him. There would be no problems. It doesn't matter why he took off, we just want him to come back. We want him home.

"I was sitting on the train one night and staring at a chap sitting in front of me. He looked just like Philippe from behind. I was trying to look at his ears and his hands. I keep seeing people who look like him and I find myself checking all the time. I just can't stop hunting for him wherever I am."

If you have any information, please call Liverpool Police Station on (02) 9821 8444.