Dorothy Ellen DAVIS (Dottie)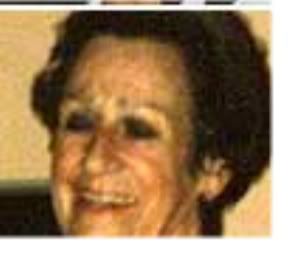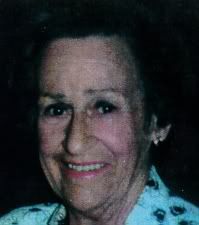 Name:

Dorothy Ellen

DAVIS (Dottie)

Sex:
Female
Date of Birth:
1921
Age Now:
85
| | | | | | |
| --- | --- | --- | --- | --- | --- |
| Age when missing: | 74 | Height (cm): | 155.0 | Build: | Medium |
| Hair Colour: | Grey | Eye Colour: | Green | Complexion: | Fair |
| Nationality: | | Racial Appearance: | Caucasian | | |
Dorothy was last seen at Lurline Bay on 30 May 1995. She had resided in the Eastern Beaches district of Sydney prior to her disappearance. Dorothy failed to attend a number of regular meetings which is totally out of character. There are grave concerns for her safety and welfare. Extensive searches and inquiries by police has failed to locate any trace of Dorothy.
June 30, 2002 - 60 minutes story
It's five years since Kerrie Whelan disappeared and her family received a ransom note demanding $1 million. Not long after, the police were describing Bruce Burrell as "a person of interest". Burrell was eventually charged with Mrs Whelan's murder, but the case was later dropped when crucial evidence was ruled inadmissible. Well, this week a coronial inquest into the death of Kerrie Whelan and the disappearance of another woman, Dottie Davis, found there was evidence that they'd been murdered by a known person. During the inquest, Bruce Burrell refused to answer scores of questions put to him about the disappearance of the two women.
Mrs Whelan was last seen alive in May 1997, while Ms Davis was last seen leaving her Lurline Bay home to visit a sick friend in May 1995.


Dead widow was 'off to visit friends'By Margaret Scheikowski
August 08, 2007 06:37pm
Article from: AAP

WEALTHY Sydney widow Dorothy Davis disappeared on the day she told a builder she was off to visit a friend who had cancer, a jury has been told.

Giving evidence at the NSW Supreme Court trial of Bruce Burrell, builder Kenneth Hulse - the last known person to see Mrs Davis - said he was working at her home on May 30, 1995.

Around 1pm, after she returned from visiting a doctor, she told him she was going out again.

"She was going to visit a friend that's had, or got cancer, and was going to walk around there because it wasn't far,'' he told the court.

Mr Hulse said Mrs Davis told him the friend was female and had lost her hair through chemotherapy.

The Crown has alleged the only person who fitted this description was Mr Burrell's wife, Dallas.

Mr Burrell, 54, has pleaded not guilty to murdering 74-year-old Mrs Davis on or about May 30, 1995, at an unknown place in NSW.

The Burrells had lived near Mrs Davis at Lurline Bay in Sydney's eastern suburbs.

Under cross-examination from Philip Young SC, for Mr Burrell, Mr Hulse agreed if there was a police record of him saying Mrs Davis told him the friend had just got out of hospital, that would have been something she told him.

The jury has been told a 75-year-old woman who had just got out of hospital had lived near Mrs Davis.

Police later interviewed the woman, but while she said she had seen Mrs Davis around - and not on the day of her disappearance - she was not her friend or acquaintance.

Crown prosecutor, Mark Tedeschi QC, has alleged Mrs Davis had been pressing Mr Burrell to repay a $100,000 loan.

James Chittendon, then branch manager of a bank in Maroubra in Sydney's southeast, today told the jury of Mr Burrell depositing a cheque for $100,000 on July 12, 1994.

He said Mr Burrell had spoken of applying for a loan, as he was interested in buying a property near his home.

On July 20, 1994, he said Mr Burrell made a cash withdrawal of $90,000.

"He said a lady was waiting outside for him to take the cash out,'' he said.

Mr Tedeschi noted this was the very first time Mr Chittendon had revealed this, but Mr Chittendon said he had given the detail to police.

In his opening address, Mr Tedeschi alleged Mr Burrell had made up a story for his wife, saying Mrs Davis had gone with him to the Maroubra bank and had waited in the car while he withdrew $90,000 for her.

Mr Chittendon said he had no doubt Mr Burrell told him a woman was waiting outside for the money, but he also had no doubt that Mr Burrell said the woman owned the property he wanted to buy.

The trial will not sit tomorrow due to Mr Burrell being unwell, while on Friday the jury will go on a "viewing'' of the neighbourhood where Mrs Davis lived.

Accused murderer Bruce Burrell 'very volatile' - ex-wife tells court Article from: Daily Telegraph August 13, 2007 02:10pm

THE former wife of the man accused of murdering wealthy Sydney widow Dorothy Davis has told a jury he was a "very volatile person".

Giving evidence in the NSW Supreme Court today, Dallas Bromley said she was married to Bruce Burrell from 1985 to 1996.
In late 1994 or early 1995, he told her Mrs Davis had asked him to set up a bank account with $100,000 of her money, and to then withdraw $90,000 and give it to her.

Ms Bromley said her then husband was adamant Mrs Davis, a very close friend, did not want her to know what she had done.

"He was adamant that I didn't tell her I knew," she told the NSW Supreme Court today.

"He said that she had been very specific that I wasn't to be told."

Ms Bromley said she was not happy about this, but did not tell her husband of her feelings, later adding he was "a very volatile person".

Burrell, 54, has pleaded not guilty to murdering Mrs Davis on or about May 30, 1995, at an unknown place in NSW.

At the time, the Burrells lived close by Mrs Davis at Lurline Bay, in Sydney's eastern suburbs.

The Crown has alleged the 74-year-old widow has been pressing Burrell to repay a $100,000 loan.

The trial is continuing.

Jury retires after hearing new evidenceArticle from: Herald Sun
September 11, 2007 03:43pm

A NSW Supreme Court jury has again resumed its deliberations at the Sydney murder trial of Bruce Burrell.

Mr Burrell, 54, has pleaded not guilty to murdering wealthy Sydney widow Dorothy Davis, 74, on May 30 1995.

The jury began its deliberations last week, but they were interrupted today when new evidence emerged relating to former chloroform addict Martin Meagher.

Tea lady Patricia Abbey told the jury Mr Meagher had told her he saw an elderly lady on the day Mrs Davis disappeared - evidence Mr Meagher has previously denied.

Crown prosecutor Mark Tedeschi QC said the jurors could give no credence to Ms Abbey's evidence.

"We submit a casual conversation in the tea room has been completely misunderstood, taken out of context, and given currency way beyond what was said," he said.

Philip Young SC for Mr Burrell said the tea lady's evidence was something the jury could add to matters the defence had already raised in relation to the Crown not being able to rule out various possibilities in the case.

Burrell jury 'can't reach decision'
Posted Wed Sep 12, 2007 1:00pm AEST

Jurors in the murder trial of Sydney man Bruce Burrell have told the judge they cannot reach a unanimous decision.

The week-long deliberations were disrupted yesterday because of fresh evidence in the case and the 10 men and two women on the jury are still undecided on their verdict.

Bruce Burrell is accused of murdering 74-year-old Dorothy Davis after she disappeared from her Lurline Bay home 12 years ago.

Justice David Kirby says he is reluctant to discharge the jury until all possibilities are explored.

He urged them to identify the sticking points and review the evidence.
Bruce Burrell gets 28 years
Bruce Burrell.
Photo: Nick Moir
Malcolm Brown
February 8, 2008 - 10:52AM

Bruce Burrell, 55, convicted last year for the murder of the widow Dorothy Davis in 1995, was sentenced this morning to 28 years in prison with a 21 year non-parole period.
The sentence commences from the date of his conviction for Dorothy Davisís murder, September 17 last year.
Burrell, who is already serving a life sentence imposed in 2006 for the murder of Kerry Whelan, and an additional 16 years for Kerry Whelanís abduction, received the sentence without flinching.
In imposing the sentence, Justice David Kirby likened the murder of Dorothy Davis to "a contract killing", as had occurred with the murder of Kerry Whelan in 1997, but he said that in the Kerry Whelan murder there was a greater degree of pre-meditation and planning.
He accepted that Burrell did not form the idea of murdering Dorothy Davis until shortly before the time she disappeared, on May 30, 1995, and that was because Dorothy Davis was putting pressure on him to repay the $100,000 loan she had advanced to him in 1994.
Dorothy Davis's daughter Maree Dawes, who was present with her brother Lessel and daughter Kate, said outside the court that she was disappointed Burrell did not get a life sentence as he had with the murder of Kerry Whelan.
But she said: "But we take comfort from, given the previous sentence, he wonít walk the streets again and wonít do this to another family."
Dorothy Davis, 74, disappeared after leaving her home in Lurline Bay in Sydney's eastern suburbs in May 1995.
She had told a builder at her house that she was going to visit a friend who had cancer.
Despite an extensive police search, no trace of Mrs Davis was ever found.
Burrell probably disposed of the body on his Southern highlands property "Hillydale", or in adjoining bushland, the court was told.
Burrell said he had been at a business lunch at the time of Mrs Davis disappearance.
Convicted killer Bruce Burrell's gun kept by his sister
EXCLUSIVE by Lisa Davies Chief Court Reporter

September 22, 2011
SHE is the sister of Sydney double killer Bruce Burrell; a woman who admits to hanging on to a gun he owned after he was jailed for murdering Kerry Whelan.
But Tonia Pai wept yesterday as a magistrate assured her she would not be punished for her brother's deeds.
The true significance of the weapon Pai was charged with keeping may never be known - and the mystery surrounding just how Mrs Whelan died never resolved.
Police have long sought the Browning Buck Mark .22 which they suspected Burrell used in the 1996 kidnapping and death.
But its whereabouts eluded police from the time it was reported stolen in 1996 until it surfaced in a northern beaches home earlier this year.
Ms Pai yesterday pleaded guilty to two firearms charges in Manly Local Court, admitting she had failed to keep the weapon safely and had done so without a licence.
The court heard Burrell had lived with her "on and off for many years" and Ms Pai had found the gun in his belongings shortly after he was jailed for murder in late 2008.
She told her father about the discovery, and he said he would tell Burrell's legal team. But he died within weeks - and the gun stayed where it was.
Pai even moved house with it in late 2009, stuffing it in the back of a bedroom wardrobe in her next home.
She moved again late last year, with the new tenants finding the gun months later and reporting it to police.
Pai's solicitor Ian Byrne told the court yesterday his client had made "full and frank admissions" to police as soon as they spoke to her about the discovery of the weapon.
He said she had merely hidden it from her children, and completely forgot it when she moved house.
He urged leniency by Magistrate David Amati, saying the mother-of-five had lost both her father and husband about the time she found the gun. "Despite what she has been handed by life she certainly tries to do her best," he said.
Mr Amati initially told the court he was "troubled" by her conduct, adding: "This is one of the most notorious murder cases in this state in some years ... she found a gun, why didn't she hand it in?"
However Mr Amati said it was clear she had no knowledge of its importance and sentenced her to an 18-month good behaviour bond.
Burrell is serving two life sentences for murder.