Gregory John Michael CHRISTIANSEN aka Gregory John Michael PAPPS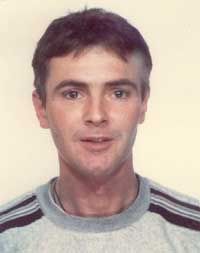 Name: Gregory John Michael CHRISTIANSEN
Alternative Name: Gregory John Michael PAPPS
Date of Birth: 1961
Hair: Long scraggly brown hair
Eyes: Brown
Build: Thin, 65kgs
Height: 172cms (5'8")
At the time of disappearance, aged 41, of Caucasian appearance, fair complexion,
Circumstances:
Gregory Christiansen disappeared on 7 January 2003 after telling the manager of a local hostel in Port Germein, South Australia that he was going for a walk. He had arrived from Adelaide the day before by bus. His property was left in his hostel room.