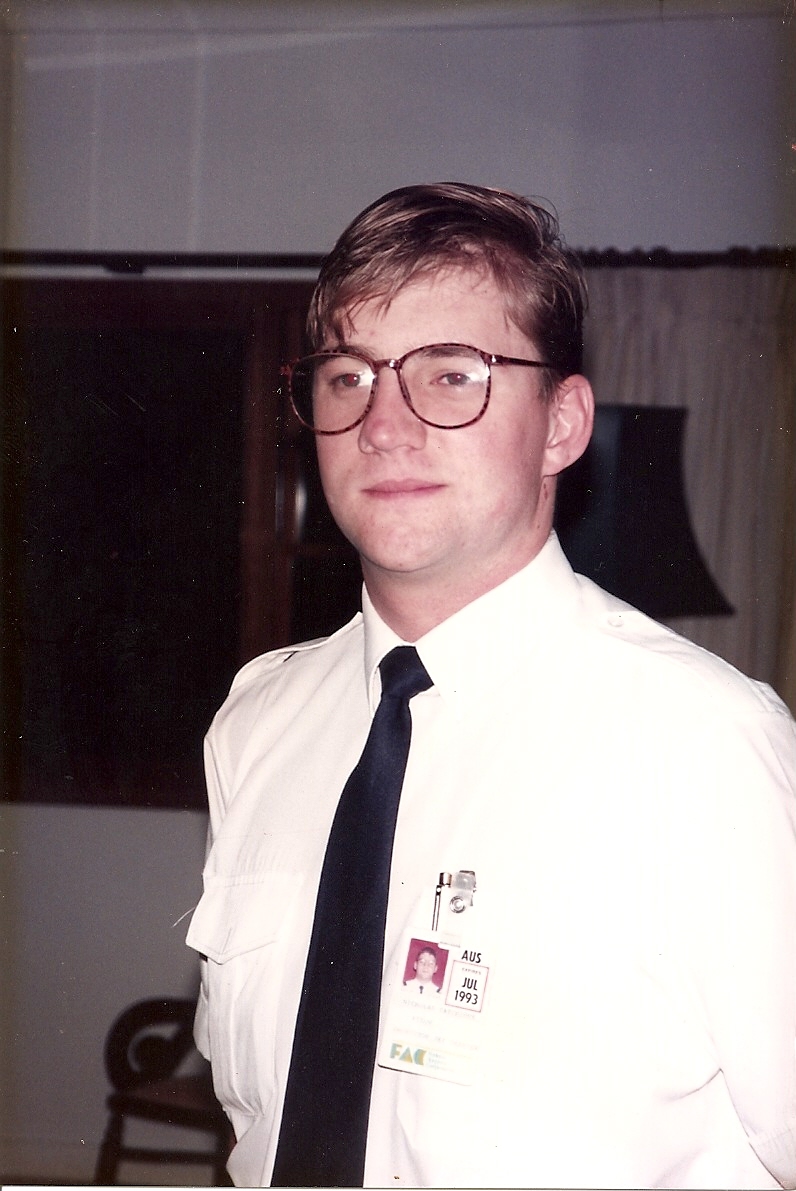 Details
Name:
CATCHLOVE Nicholas
Sex:
Male
Year of Birth:
1970
At Time of Disappearance
Age:
24
Height (cm):
175.0
Build:
Medium
Hair Colour:
Brown
Eye Colour:
Blue
Complexion:
Fair
Nationality:
Racial Appearance:
Caucasian
Circumstances
Nicholas took off from Canberra in a small plane, heading for Sydney in 1994. Air traffic control lost radio contact and he dropped off the radar shortly after. He has not been seen since and there are grave concerns for his welfare.

"IN MEMORY OF NICHOLAS CATCHLOVE - PILOT" - by Jailbird
Author:
21834 Category:(Poetry) Created:(12/13/2000 7:05:00 PM)

Its almost 5 years since Nick's plane disappeared off radar screens over Botany Bay descending in to land at Sydney airport. He was solo flying mail between Canberra and Sydney in Australia. At the end of the inquest, a photographer who took photos of the wreckage alleged that parts of the wreckage had been moved by persons after the crash. The type of aircraft the pilot was flying had reported many mechanical deficiencies within the US. Nick's body was never found and the inquest concluded with an open finding. The Civil Aviation Authority said pilot error. He was survived by his beautiful girlfriend Danni, who is still trying to rebuild her life today.


"DANNI'S POEM"

Can anybody tell me when a broken heart begins to mend?
Why so much still goes unanswered like how and why and when?
How today can be so sour when yesterday was fantastic?
How dreams made of the finest silk can be shredded just like plastic?

They say God works in mysterious ways in the messages he sends
And that God is good He has his reasons for all that starts and ends
Well I've searched all around me, into space at night I stare
No beacon bears a reason and I don't think God's really there

So many people invade your life to share a little sorrow
Then they resume their daily life whilst I stay flat and hollow
They pay their last respects and sometimes think of him in passing
I yearn to hear his voice again, fell his touch everlasting

When I'm awake he fills my head with anger, love and hope
When I'm asleep he visits me so real I start to cope
But daylight brings reality, the disappointment of my dreams
And a few more tears to trickle as my heart bursts at the seams

So whilst the clouds hover above me, the sun will never shine
And I shall feel so empty like a bottle of his red wine
Still craving one last kiss or to hear his cellular phone
To hear the doorbell ringing and someone telling me he's home

I pray deep within my heart that he has walked through his last door
To eternal peace in heaven where the planes don't fly whats more
And if there is a judgement day and I get through with the mob
I'll fall into his waiting arms and say "Nick, I hate your job"
http://www.unsolvedmysteries.com/usm61452.html