Bronwyn Joy WINFIELD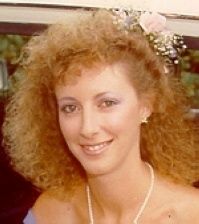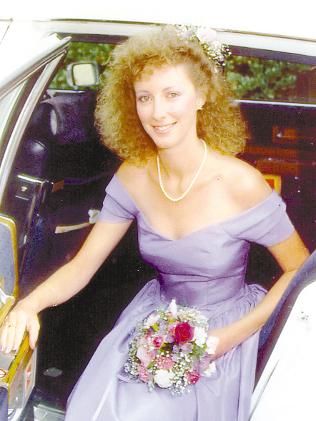 Name:

Bronwyn Joy WINFIELD

Description:
Born 24/4/62, thin build, fair complexion, green eyes, 168cms tall.
Circumstances:
Bronwyn was last seen at her Lennox Head home on 27 May, 1993. She has had no contact with her family since that date and there are genuine concerns for her welfare.

Bronwyn was last seen by relatives in May 1993. She may possibly have travelled to Queensland. It is also possible she may have remained in the Nimbin area. There are grave concerns for her safety and welfare.

*Also in QLD section
Texas lab joins effort to solve our cold cases
LES KENNEDY - SMH
July 19, 2009
DNA experts in the United States are providing NSW Police with new clues on some of the state's most baffling missing persons cases and unidentified human remains.
The cases include bones from at least two people found in sand dunes on Sydney's Kurnell peninsula in 2007 and remains located near Ballina on the north coast.
Unsolved homicide squad police believe the north coast bones, found at an undisclosed site, may be those of missing 31-year-old Lennox Head mother-of-two Bronwyn Joy Winfield, last seen at her home in 1993.
Scientists at Orchid Cellmark in Dallas, Texas, have spent the past two months examining 31 exhibits of bone and tissue specimens, and a further 15 saliva swabs taken from relatives of missing persons.
The samples were delivered to them by Detective Sergeant Damian Loone, of The Rocks station, who has spent the past 12 years investigating the disappearance and suspected murder of northern beaches woman Lynette Dawson.
The only possible clue about the fate of the 34-year-old Bayview mother, who went missing in January 1982, is a pale-pink cardigan found near a hole that was dug for a swimming pool on her property.
Detective Sergeant Loone took the cardigan to the US to try to match Mrs Dawson's DNA with a sample from one of her daughters.
The detective is expected to return to the US in the next month to reclaim the exhibits and DNA results, which will be screened against those from relatives of other missing persons.
Saliva swabs taken from Mrs Winfield's daughters will be compared with DNA from bone fragments found on the north coast amid renewed inquiries by police in the past three months.
Mrs Winfield, who a coronial inquest declared dead in 2002, was reported missing by her estranged husband 11 days after she was last seen at her home.
The US tests could also reveal the sex of at least two people from three separate sets of bone fragments found in dunes in 2007 during land clearing preparation for the construction of the Sydney desalination plant at Kurnell.
Hopes Winfield case will be solved
CHRYSTAL WINFIELD was just 10 years old when she saw her mother at their Lennox Head home for the last time 16 years ago.
"I actually saw her on the night she went missing and that was the last time I saw her," she said.
"I went to bed and that was it."
Ms Winfield made a heartfelt plea yesterday for information about her mother from The Domain behind Parliament House in Sydney where NSW Police Minister Michael Daley had just announced a $100,000 reward for information leading to a conviction in the suspected murder case.
"Bronwyn Winfield was a lovely lady and a good mum," Mr Daley told reporters.
"She left behind two young children, aged five and 10 at the time, making the attack all the more heinous.
"Mrs Winfield's family, particularly her children, deserve to know what happened – and her murderer deserves to be behind bars.
"I hope that the lure of a cash reward may encourage those with information, who may have been reluctant to come forward at the time, to help police bring those responsible to justice.
Bronwyn's brother Andrew Read, uncle to Chrystal and her younger sister Lauren, also appealed for information.
"It has been a terrible thing to live with day-to-day," he told The Northern Star.
"She was a young mother in the prime of her life and she deserves to be laid to rest with dignity.
"This has been a long time coming and we can't speak highly enough of the Unsolved Homicide Squad and the Government for providing this reward.
"There's a couple of people that we think might know something, so if they can (find) it in their heart to come forward and speak to the police ... we hope that this could bring some closure to the matter finally."
In one of the most baffling unsolved cases on the North Coast, Mrs Winfield was reported missing by her estranged husband, who is believed to still live in the area, 11 days after her disappearance on May 16, 1993.
The case remained a missing persons investigation until 1998 when Ballina Police opened a new investigation which led to a Coronial Inquiry in 2002.
The Coroner concluded that that Mrs Winfield had died on or about the day she was last seen and recommended that a 'known person' be charged with her murder.
The Department of Public Prosecutions did not have enough evidence at the time to lay charges.
Following the formation of the Unsolved Homicide Squad in 2004, and it's activation in 2008, police formed Strike Force Chemsbrook in 2009 to re-investigate the case.
Detective Senior Sergeant George Radmore said at the time that unexpected new witnesses had come forward after the re-opened investigation was publicised in The Northern Star.
Strike Force detectives led by Snr Sgt Radmore scoured the Winfield's former home in Lennox Head for further forensic evidence and re-interviewed neighbours shortly after.
Unsolved Homicide Squad Detective Chief Inspector Dennis Bray confirmed that no one had been charged over the disappearance but said police were determined to pursue the matter.
"The investigation is ongoing but today's announcement by the Minister comes at a time when we believe people do have information they could pass on to police," he told The Northern Star.
"We are keen to obtain evidence to prosecute the person or persons responsible and bring closure for the family.
"Police urge anyone who may have information about the incident, no matter how small, to contact Crime Stoppers on 1800 333 000, or Ballina detectives on 6681 8699.
"In particular police are appealing to anyone with details about Bronwyn's movements on the 15th and 16th of May 1993, to come forward.
"Detectives are also keen to speak with anyone who was a close friend or associate of Bronwyn's."
All information given to Crime Stoppers is treated as strictly confidential and may be given at any time of the day or night.
Police offer $100k reward in missing woman case
Updated March 11, 2010 11:37:00 - ABC
A $100,000 reward is being offered for information that helps police solve the disappearance and suspected murder of Lennox Head woman Bronwyn Winfield.
The Police Minister, Michael Daley announced details of the offer at a press conference in Sydney a short time ago.
The then 31-year-old Ms Winfield was last seen at her Sandstone Crescent home on the 16th of May, 1993.
Her estranged husband reported her missing 11 days later.
Ms Winfield left behind two children, aged five and 10 at the time.
Mr Daley says the family, and in particular the children deserve to know what happened, and Ms Winfield's murderer should be behind bars.
"It's been a very difficult 16 years for them, they want closure, they deserve to know what happened to Bronwyn, we're determined to assist them in that endeavour," Mr Daley said.
"Someone in the community knows what happened to Bronwyn Winfield, we want them to come forward," he said. "It doesn't matter what information you have, whether you think it is unhelpful or irrelevant, it could just be that last piece of information the police need to solve the jigsaw puzzle."
Ms Winfield's brother, Andrew Read says the family also suspects there are people that have information about his sister's disappearance.
"If anyone has any information in relation to this matter, so that Bronwyn could be laid to rest in a decent way, there are a couple of people that we think that might know something," Mr Read said.
Chrystal Winfield was ten when she last saw her mother alive, and says her family wants closure.
"Obviously it's been really hard for all our family and it's been a while now, it's always something in the back of our minds," Ms Winfield said.
"We'd just really love if anyone out there has got any information to bring forth you know we'd really appreciate that... we just want to know what's happened," she said.