Joe Peter BIVIANO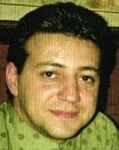 DOB:
1963
HAIR:
Black
BUILD:
Medium
EYES:
Brown
CIRCUMSTANCES:
Joe Biviano was last seen at Drummoyne, Sydney on 31 December 1993. He left his home and has not been seen since. He was to attend a New Year's Eve party that evening but failed to turn up. Joe has not previously been reported missing and his disappearance is completely out of character. He normally has regular contact with his family. There are grave fears for his safety.
Reported missing to: Missing Persons Unit.
Unknown Bones
Sydney Morning Herald - COL ALLISON
Thursday March 28, 1996
When a fisherman hauled a bag of bones tied to a steel crucifix from the depths of the Hawkesbury River, one of the most intensive forensic chases in the annals of NSW murder investigation began. COL ALLISON reports
FOR 18 months, the skeletal remains of one of the State's most bizarre unsolved murders have lain - bagged and tagged "Unknown Bones E48293" - on a trolley in the walk-in freezer of the Glebe Morgue. In minus 20 degree-temperatures, behind a door marked "Body Storage Room", the so-called "Man-on-the-Rack" awaits identification.
Detective-Sergeant Gary Williams, of the Major Crime Squad, North Region, has led his team of plainclothed investigators down endless evidentiary paths. But all have ended in cul-de-sacs. Frankly, he admits, the case has them stumped.
Forensic scientists, who examined the remains minutely during a laboratory safari for clues to such basic information as the victim's sex, race and time and cause of death - a microscopic hunt almost unparalleled in modern times - shake their heads in frustration.
"Rackman", as he is also known, mocks them all at every turn. It seems that, in this case, dead men really don't tell tales.
Not only is the killer still at large, despite the posting of a $100,000 reward, but the prey - struck down by several savage blows to the head with a blunt instrument, staving in the skull - and the motive, remain mysteries.
"It's been a time-consuming exercise, one of the most baffling cases I've ever confronted," an exasperated Sergeant Williams, 39, told The Northern Herald. "But, until we know who the victim is, we really have little to go on."
The case began with a grim discovery by 26-year-old Patonga professional fisherman Mark Peterson. On Thursday, August 11, 1994, he was trawling for squid alone on his 12-metre boat, Lady Marion, in the middle of the Hawkesbury River off Challenger Point at the mouth of Cowan Creek. It was a routine he'd performed thousands of times in the previous 11 years. About midday, in nine metres of water, the boat pulled to port.
"I thought I had a log snagged on the net so I pulled it back in," he told Broken Bay Water Police later. The net was caught by a rope tied to a steel plate. Using a block and tackle, Mr Peterson hefted it aboard. "As I pulled it in, I saw there were plastic bags tied to it ... a bone stuck out of one of the bags." More bones followed. Two days after reporting his grisly find, police divers grid-searched the area for further clues, but found nothing.
Meanwhile, Sergeant Williams attended the Glebe Morgue, formally known as the NSW Institute of Forensic Medicine. He noted the remains were wrapped in coloured plastic and tied with red rope and wire to a welded steel frame with arm and leg crossbar supports weighing 43 kilograms. As he remarked later: "Rackman looked like a classic gangland hit. He sure wasn't meant to be found."
The forensic pathologist, Dr Christopher Lawrence, probed the mess and uncovered a polo shirt labelled Everything Australian, a pair of blue and white striped Sparrow underpants with 85cm waist and a pair of dark blue track pants labelled, No Sweat, containing a packet of cigarettes and a lighter. X-rays revealed no bullets in the fractured skull, which Dr Lawrence concluded was probably Caucasian, with a slightly misshapen face.
The left femur measured 42.8cm and the left radius 22.2cm. Basing his calculations on formula used by United States Armed Forces' forensic anthropologists, he found the victim was 1.63m tall, give or take 4.3cm. Wear and mineralisation of the bones indicated an age range of 24 to 45 years. Subsequent DNA tests by the doctor failed because the DNA samples were of poor quality from an impossibly wet environment. He is now working on ways to improve DNA in the extraction process.
Sergeant Williams consulted a forensic dentist, Dr Christopher Griffiths. As Rackman's straight teeth contained no fillings, and with only one missing, Dr Griffiths correctly presumed that there were no dental records.
At the request of the State Crown Solicitor's Office in relation to the inquest into the disappearance of missing hit-man Christopher Dale Flannery, Rackman's teeth were compared with Flannery's dental records. They did not match - and Flannery's fate remains unknown.
Hair samples from the skull were examined in the Forensic Science Centre in Adelaide where forensic scientist, Ms Silvana Tridico concluded they were human, black and most likely of Caucasian origin, possibly Mediterranean.
The steel frame was assessed by forensic metallurgists, but an age could not be determined. Emeritus Professor Donald Anderson put two barnacles from the rack under the microscope at Sydney University to determine their growth rate and thus how long the frame had been immersed. He decided the cage had been in the Hawkesbury for between six and 12 months, possibly slightly longer.
The scientific pieces were now in place, but detectives faced little more than an incomplete jigsaw. They'd reached a stalemate. The clothing had come to nothing and all leads had petered out.
Sergeant Williams then sought the help of a forensic anthropologist at Sydney University, Dr Denise Donlon. She supervised the facial reconstruction of Rackman's skull by Ms Meiya Sutisno, a student of forensic anatomy, now writing her PhD on the subject. Dr Donlon says it was one of the most unusual police requests she'd ever received.
Dr Donlon believes Rackman is at the younger end of the age range and most likely of Italian, Austrian or Czechoslovakian parentage.
Two months after his remains were found, pictures of Rackman's computer-enhanced face were flashed around the country. Information was received almost immediately, indicating the remains were identical to those of Joe Peter Biviano, a convicted drug dealer who disappeared from Drummoyne in December 1993, shortly after his 30th birthday. But when Dr Griffiths examined photos of the missing man's teeth, he found too many points of difference to establish a positive link.
There were 32 other callers insisting they knew Rackman's identity. Detectives came to believe Rackman was Peter Mitris, a 34-year-old Greek businessman who disappeared from Kings Cross on April 17, 1991. Police had been told Mitris was savagely bashed and his body dumped "in the ocean off Sydney" a week later. With his dental records missing, police interviewed Mitris's sister, Kathy, and her mother. On examining Rackman's teeth, they were positive that the dentures did not belong to their relative, who had many fillings and crooked teeth.
Where to now? By February, 1995, the investigation had ground to a halt. Sergeant Williams had no option but to apply for a reward, a virtual admission of hopelessness. Duly posted, it brought in scores more leads but, again, none proved successful.
The case was then referred to the State Coroner, Mr Derrick Windsor Hand. As expected, he returned an open verdict, determining that "U/K HUMAN REMAINS E48293 ... were those of a male Caucasian who died from the effects of blunt force head injuries inflicted by a person or persons unknown. But as to when and where the deceased person died and the identity of such deceased person, the evidence does not enable me to say."
There rests the "Man-on-the-rack" case, one of the handful of unsolved murders this decade on the northside. If you have information to help the police, ring Detective-Sergeant Williams at the Major Crime Squad in Chatswood on 411 0940.