Rachel Joy ANTONIO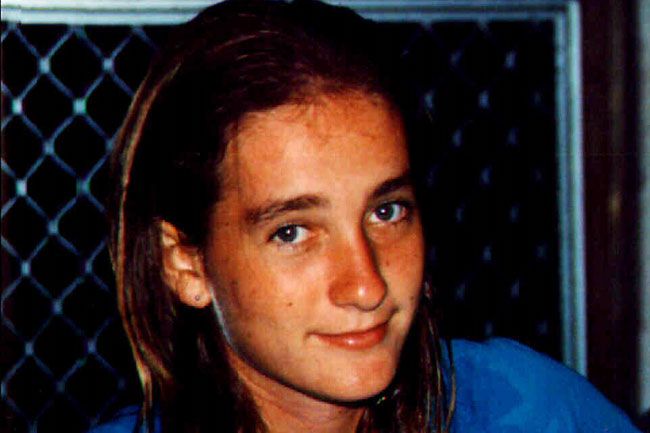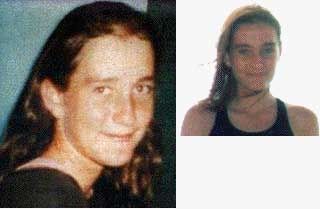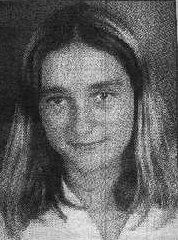 Rachel Joy ANTONIO

At about 6.00pm on Saturday, 25 April 1998, Cheryl ANTONIO drove her 16 year old daughter, Rachel Joy ANTONIO to the "Summer Garden" Cinema at the corner of Beach Avenue and Murroona Street, Queens Beach. As the movie did not commence until 7.00pm Rachel intended to walk down to the 'stinger nets' at the end of Beach Avenue, some 200 metres from the Cinema. This she did and was seen leaving the beach by a number of persons at 6.45pm. She was seen walking on Queens Beach Esplanade shortly after, but has not been seen since. Rachel is described as 165cm tall, slim athletic build, hazel eyes, fair complexion with sun-bleached brown shoulder length hair. When last sighted she was wearing a short sleeved, collarless T-shirt with horizontal blue and white stripes, a green skirt above the knee with large brass buttons down the front and black dress sandals. Any member of the public with information which could assist Police is asked to contact: the Homicide Investigation Group, Brisbane, Phone (07) 3364 6122; any Police Station; or Crime Stoppers, Phone 1800 333 000.

*******************************************************

Bowen schoolgirl Rachel Antonio, 16, was dropped off by her mother at a cinema on Anzac Day, 1998, and never came home. She was was last seen sitting alone on a beach 500m away. Her body has never been found.

********************************************************

REWARD: The Minister for Police and Corrective Services has approved a reward of

$250,000 be offered for

information which leads to the apprehension and conviction of the person or persons responsible for the

disappearance of Rachel Joy ANTONIO at Bowen on 25 April 1998.

INDEMNITY FROM PROSECUTION: In addition, an appropriate indemnity from prosecution will be

recommended for any accomplice, not being the person who actually committed the crime, who first gives such information.

The allocation of the $250,000 reward will be at the sole discretion of the Commissioner of the Police Service.


Sunday, January 22, 2006. 2:26pm (AEDT)
Search may help solve Antonio case

North Queensland police say the search for a teenager missing from Bowen for almost eight years, has uncovered several items of interest.

Police, Air Force cadets, fire officers and State Emergency Service crews have been combing thick bushland on Sandflats at Kings Beach.

They are looking for clues that could help them find Rachael Antonio, who has been missing since Anzac Day 1998.

The search has turned up several items of clothing and some bone fragments, which will be tested this week.

Inspector Warren Webber says north Queensland Police continue to receive information from the public.

The missing girl's father, Ian Antonio, says he has not lost hope.

"We won't give up ... we can't give up," Mr Antonio said.

"Something will come up in the future, we know something will come up.

"Somebody can't disappear off the face of the Earth and nothing ever happen about it."

Police expect to carry out more searches in the area.

Bone fragments found where teenager went missing
Michael Madigan - Courier Mail
24jan06

BONE fragments and material from clothes have been uncovered in Bowen after police began a new search for missing Bowen teenager Rachel Antonio.

Police say the bone fragments could be from anywhere but are sending them and the pieces of clothing for testing.

Nearly eight years have passed since the 16-year-old schoolgirl went missing from Queens Beach Esplanade in the north Queensland town on April 25, 1998.

Former Bowen Surf Club captain Robert Paul Hytch was found guilty of Antonio's manslaughter in 2000 but was acquitted on appeal in 2001.

About 60 people including police, State Emergency Service personnel, air cadets and volunteers scoured about 70ha at the weekend in wetlands east of Queen's Rd near where the teenager disappeared.

They found clothing and bones but police are not hopeful of any valuable information.

"It's nothing really significant which will help us solve the case," Detective Sergeant Mark Inmon, of Bowen, told ABC Radio.

An increase in a reward from $50,000 to $250,000 has encouraged people to come forward with more information.

"We have checked a lot of ground in the past seven-and-a-half years," Sgt Inmon said.
Monday, January 23, 2006. 2:00pm (AEDT)
Search for missing teen uncovers bones - ABC

Police are playing down the discovery of bones and clothing during a widescale search at the weekend for schoolgirl Rachel Antonio, from Bowen in north Queensland.

The 16-year-old disappeared eight years ago this Anzac Day and her remains have never been found.

Bowen lifesaver Robert Hytch was convicted and later acquitted of her murder.

Detective Inspector Warren Webber says the area near Kings Beach where the bones were found is a common dumping ground.

"At this stage there's no great light at the end of the tunnel if you like, we'd very much like it to bring forth someone who has some additional information and I suppose one of the side benefits of the search on Saturday may actually be that it might prompt someone's attention that's otherwise thought that they had nothing to offer," he said.

The father of Rachel Antonio say he is relieved by the discovery of some bones and clothes during weekend searches for his daughter.

The samples will be sent away for testing this week.

Ian Antonio says something may have been missed in the initial searches.

"Well, it's a very thick area and little bits of it may have got missed last time because of the wetlands water, its high tide mark and high tide does come in here," he said.

"Being so thick and everything else we may have missed little bits of it last time, we just want to make sure nothing was missed."

Wednesday, January 25, 2006. 11:37am (AEDT)
Antonio investigators reveal bones not human - ABC

North Queensland police say bones found last weekend in a search for missing Bowen teenager Rachel Antonio are not human.

Rachel Antonio was 16 when she was last seen outside the Bowen cinema eight years ago.

Northern regional crime coordinator Detective Inspector Warren Webber says the bones were tested and found to be animal.

"They've been examined and been determined to be all of animal origin, so at this stage they've been eliminated from our enquiries," he said.

Inspector Webber says clothes found in Saturday's search are yet to be tested by forensic experts.